Subscribe to the Trendletter!
November 2012 - III: Jakarta Fashion Week; Traveling Art/Jewellery Show: Punching...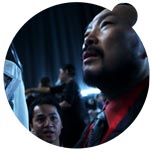 Lie Sang Bong
...backstage at Jakarta Fashion Week. He was one of the opening designers of the Jakarta Fashion Week where over 180 labels show their collections...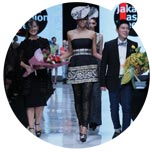 Sebastian Gunawan
The award-winning Indonesian designer presented two times fashion collections on the catwalk during Jakarta Fashion Week...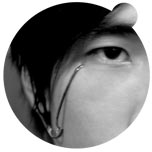 Sweat and tears
...inspired the expressive face piece 'To Leave 2cm3 for Myself' by Tang Kwok Hin. The exhibition 'mmmmm… wearable art / unwearable jewellery' in Hong Kong...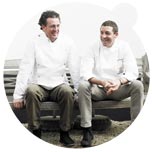 Walter Eselböck and Alain Weissgerber
...are two of ten award-winning Austrian cooks who have teamed up for the new punching place in the Sigmund Freud Park in Vienna...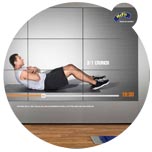 Box champ Wladimir Klitschko
Four time world boxing champion Wladimir Klitschko motivates the training members of the McFit courses 'Champ's Challenge I' and 'Champ's Challenge II'...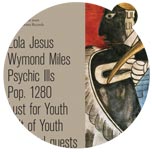 Sacred Bones Records' party
The poster 'Celebrating five years of Sacred Bones Records' with band listing and illustration of a man or woman in indigenous costume...

Selected SHORT MESSAGES (from the FashionFeeds; FashionFeeds per Email subscription):
5 Nov - #Fashionoffice circulation in October: 141 countries/% - AT/27,42; US/13,40; UK/5,15; DE/4,97; IT/3,42;...
5 Nov - #MusicVideo 'Cheap Beer' by Fidlar from the upcoming debut album (announced for early 2013)
5 Nov - #Music 'Red Action' by Indian Handcrafts from the album 'Civil Disobedience For Losers' (30 Oct, Sargent House)
4 Nov - #Top10 on #Fashionoffice in October: Calzedonia, Academy of Art University School of Fashion San Francisco, IBM...
4 Nov - #MusicVideo Alicia Keys' 'Girl On Fire' (Inferno Version) ft. Nicki Minaj
3 Nov - #Music 'So Long Solange' by pianst and singer Caroline Keating, album 'Silver Heart' (Oct 2012)
2 Nov - #MusicVideo 'Born To Fly' by Beca from her upcoming EP (20 Nov, This Is Music Ltd.)
1 Nov - Lyric #musicVideo 'Follow Me' by Muse from the new album 'The 2nd Law'
1 Nov - #Music 'I'm a Man not a Machine' by Touché

Imprint (C) Sawetz, since 1996