Subscribe to the Trendletter!
November 2012 - IV: Punks; Angels; Model; Athlete;...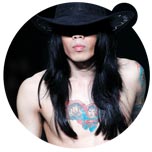 Superman tattoo, black-white dressed cyber punks
...seen at the fashion presentation of the SS2013 collection 'Ultra Mod' by Priyo Oktaviano at Jakarta Fashion Week...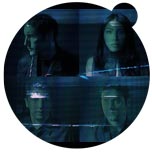 How to destroy angels_
The Los Angeles-based collective consists of Nine Inch Nails' Trent Reznor, Mariqueen Maandig, Atticus Ross, and Rob Sheridan. The 'An omen EP_'...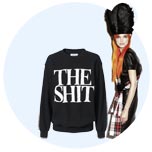 Model Bonnie Strange
Bonnie Strange's label 'The Shit' will be available at Peek & Cloppenburg's high-end division 'Fashionation'...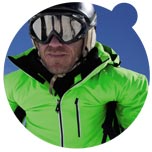 Athlete Hermann Maier
'Herminator' is the nickname of alpine skier and Olympic gold medalist Hermann Maier and the (unofficial) short label of his 'Seven Summits' collection...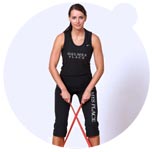 'Fit for Ski'
...is the motto of the European health and fitness clubs 'Holmes Place' in Austria where the snow sport season has just begun. Warm up, stretching, circuit training...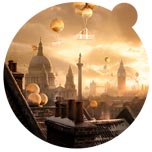 Festive fashion season in London and Chicago
Burberry provided the brand's views on the festive season before the turn of the year in London and Chicago...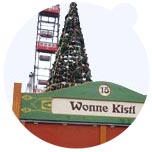 Advent in Vienna: joy boxes and pantaloons
The huts carry own names (in Viennese dialect) which refer not only culinary: the names can be read with the typical double meaning...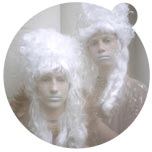 Prince Rama
Brooklyn band Prince Rama are the sisters Taraka and Nimai Larson. Their new album is a 'pseudo-compilation' which consists of 10 singles from...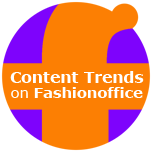 Services that cause Viral Lifts on Fashionoffice
Address Bar, Facebook, Pinterest Pin It, Google +1, Twitter have caused traffic (shares/clicks), the basis for Viral Lifts...

Selected SHORT MESSAGES (from the FashionFeeds; FashionFeeds per Email subscription):
12 Nov - #MusicVideo 'Remember Me (feat. Jessie J)' by Daley from the EP 'Alone Together' (2 Nov, Polydor Ltd. UK)
12 Nov - #Fashion #dance #performance by Anne Teresa de Keersmaeker for 'Maison Martin Margiela with H&M' collection
12 Nov - #MusicVideo 'Don't Move' by Phantogram (tour in Nov in FR, DE, NL, UK...)
11 Nov - #Fashion accessory FW2012/13: #jewellery alike #headphones 'Diamond Tears' by Monster
11 Nov - #F1 driver Maria Teresa de Filippis' anecdote of a race director saying: 'The only helmet a woman should wear is the one at the hairdresser's.'
10 Nov - Jack Passion about his (great!) beard; documentary #WhiskerWars episode premiere 23 Nov, #IFC
9 Nov - #MusicVideo 'Diamonds' by Rihanna
9 Nov - #Music 'Quadrant' by Photek from the new album 'KU:PALM' (Oct, 2012)
7 Nov - New #musicVideo 'Fitzpleasure' by alt-J (∆) from the album 'An Awesome Wave', directed by Emile Sornin

Imprint (C) Sawetz, since 1996