Subscribe to the Trendletter!
November 2012 - V: Superstition; Viral Lifts; Winter Wonderland;...

Penelope Cruz in 'Kiss Superstition Goodbye' role
...for the Campari Calendar 2013, photographed by Kristian Schuller, dressed in Zac Posen and Salvatore Ferragamo...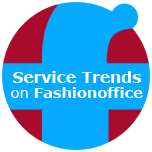 Services that cause Viral Lifts on Fashionoffice
Address Bar, Facebook, Twitter, Pinterest Pin It, Google +1, etc have caused traffic (shares/clicks), the basis for Viral Lifts...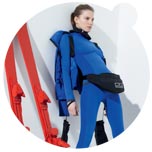 Stella McCartney's 'Winter Wonderland'
The collaborative snow sports collection was presented by adidas with a widget which provides views on styling, 'action'-video...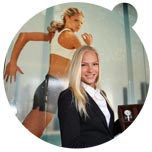 Long jumper Darya Klishina
...is the ambassador of Seiko's women's watches. In Vienna, she presented new models such as the GPS solar watch Astron...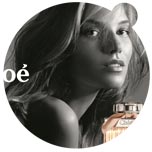 Femininity in perfume and fashion
...seen at the new campaign for 'Chloé Eau de Parfum' with Finnish model Suvi Koponen, photographed by Fabien Baron...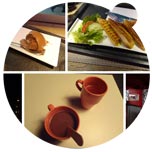 Gastronomy experiences in Vienna
...at the brand new 'Pasta & Café by Interspar' at 'The Mall' in Wien Mitte and 'Gourmet Punch' in Sigmund Freud Park...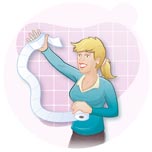 How Austrians make it on the toilet
The European toilet paper brand Zewa releases the market research results about toilet customs in Austria on occasion of 'World Toilet Day'...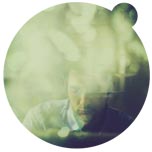 Alek Fin's EP 'Mull'
...will be released on 1 December. The Los Angeles-based electronic musician publishes already two tracks online - 'Rocks In Paper' and 'Waiting Like A Wolf'...

Selected SHORT MESSAGES (from the FashionFeeds; FashionFeeds per Email subscription):
16 Nov - #MusicDownload 'What A Shame' by Jamie Lidell from the album 'Jamie Lidell' (18/19 Feb, Warp Records)
14 Nov - #MusicVideo 'Inhaler' by Foals from the album 'Holy Fire' (11 Feb 2013)
14 Nov - Campaign video by #lifestyle brand hOme with #snowboarder Travis Rice
14 Nov - #MusicVideo 'Augenbling' by Seeed from the 'Augenbling' EP (16 Nov, Downbeat Records/Warner Music Group)
13 Nov - Seen at #AmnestyInternational #shop: Candle + Barbed Wire Sigg Water Bottle (0.6L)
13 Nov - #MusicDownload 'Know Til Now' from Jim James' album 'Regions of Light and Sound of God' (5 Feb 2013)
13 Nov - #Music Snoop Lion's 'La La La' (Boys Noize Island Haze Mix)

Imprint (C) Sawetz, since 1996