Subscribe to the Trendletter!
December 2012 - II: Bewitching Costumes; Art Documentary; Jewellery and Myths;...

"Enchanted and bewitched"
...is the motto of the 'Tuntenball' (Queer Ball) with costume contest on 23 February 2013 in Graz in Austria. The most 'bewitching' costumes...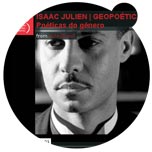 Art documentary 'Looking for Langston' by Isaac Julien
...presented by SescTV; the video series with introducing words by the artist himself is part of the show...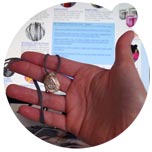 Jewellery and myths
European jewellery label Pierre Lang sent the catalogue of the current collection with a matte gold-plated pendant in the form of a natural gold nugget...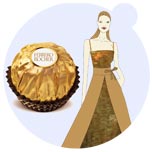 Sweet fashion for controversial ball
Vienna has many balls, dance balls. But there is one ball which divides the country. The reason is not the culinary or creative output...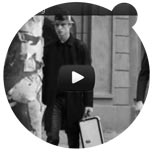 Yang Fudong for Prada
Chinese artist Yang Fudong's film for Prada presents the label's fashion in surreal art-storyline. Recently, Yang Fudong's 7-projections video installation...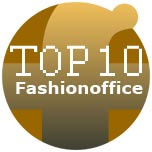 Top10 on Fashionoffice
In November, users requested mainly information about Calvin Klein, Academy of Art University School of Fashion San Francisco, etc on Fashionoffice...

Selected SHORT MESSAGES (from the FashionFeeds; FashionFeeds per Email subscription):
4 Dec - Elan #LadyDesignContest invites to create the visual appearance of the 'Ilumina' #ski (open until 31 December 2012)
4 Dec - #MusicVideo 'Free (The Editorial Me)' by Darwin Deez, album 'Songs For Imaginative People' (Feb 2013, Lucky Number)
3 Dec - Call for entries - #SonyWorldPhotographyAwards 2013 (competitions close 4 Jan, except Professional 9 Jan)
3 Dec - Collaborative #fashion collection for #cycling SS2013; H&M and Brick Lane Bikes shop in East London (7 March 2013)
1 Dec - #MusicVideo 'Run, Run, Run' by New York singer/songwriter Sophie Auster, album 'Red Weather' (released in Nov)
1 Dec - #MusicVideo CeeLo Green 'All I Need Is Love (ft. The Muppets)' on #PitchforkTV
30 Nov - #MusicVideo 'Rotten' by Oliver Huntemann (album 'Paranoia'), released in Nov 2012 #MusicApp

Imprint (C) Sawetz, since 1996