Subscribe to the Trendletter!
December 2012 - III: Beach Fashion; Beauty Insight; Charity T-Shirt;...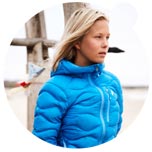 Beach wear inspired by the Rockaway Beach in Queens
Swedish label Peak Performance provides previews to the upcoming Spring/Summer 2013 styles of the new Active...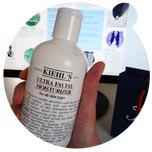 Healthy ingredients inside, art on the surface, and charity for kids' future
Beauty Insight by Karin Sawetz, publisher Fashionoffice. "I know Kiehl's 'Ultra Facial Moisturizer' from..."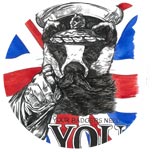 Rapanui's 'Badger' t-shirt
British eco-brand Rapanui unveiled the music video for the Christmas charity single 'The Present of Life' and the art work of the ethical t-shirt 'Badger'...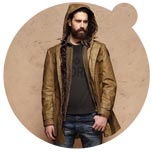 Replay's tip for cold weather
Cold weather has reached Vienna. One 'cold weather'-style for men which was sent to Fashionoffice comes from the Italian label Replay...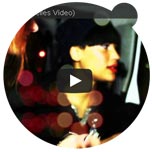 'I Love It' by Icona Pop
...was selected for the soundtrack of the HBO series 'Girls'. The duo counts to the most interesting female newcomers in electro-pop...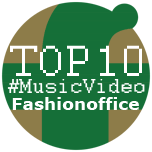 Top10 #MusicVideo
...published via Fashion Feeds by Fashionoffice. During the last 30 days, 3,555 views of 145 items, 19,376 clicks back to the site on 419 items...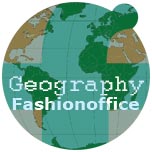 Fashionoffice geography
...data from 1 to 30 November, delivered by DoubleClick for Publishers. Fashionoffice users come from 144 countries; most of them from EU and US...

Selected SHORT MESSAGES (from the FashionFeeds; FashionFeeds per Email subscription):
10 Dec - #Fashionoffice #topTrending: beach fashion presented by Irina Shayk, men style for cold days,...
9 Dec - #Music John Legend's 'Who Did That To You' from Quentin Tarantino's 'Django Unchained' soundtrack (release on 18 December)
8 Dec - #Music Boys Noize 'Ich R U' Jacques Lu Cont remix ('Ich R U'/'What You Want' remix EP, 14 Jan, Boysnoize Records)
8 Dec - #Music 'Cold Enough' ft Grammy winner, pop/R+B pioneer Jody Watley (French Horn Rebellion's 'Love is Dangerous' EP, 11 Dec)
8 Dec - #Music 'Get Your Shit Together' by Pillowfight, first single from their self-titled LP (22 Jan, Bulk Recordings)
7 Dec - #AmnestyInternational shop: handmade paper/cotton 'blog' made by women who offer education to violently displaced people
6 Dec - #HypeMachine looked at its blog data and generated the #Top50Artists #Music Blog Zeitgeist chart
6 Dec - The 10 most popular #Fashionoffice articles published via #FashionFeeds during the last 30 days
4 Dec - #Music 'Wildewoman' by Lucius; recently their new song 'Ghosting' premiered on Elle

Imprint (C) Sawetz, since 1996