Subscribe to the Trendletter!
December 2012 - IV: Lifestyle of Young People; Model Beauty Tips; Culture Trends;...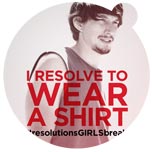 Lifestyle and fashion of women in their early 20s
...seen at the preview of the upcoming new season of the TV series 'Girls' which will premiere on 13 January 2013 on HBO...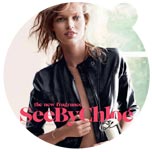 Beauty tips by the face of a new luxury fragrance
The images by photographer Fabien Baron for the new fragrance 'See By Chloé' show Dutch model Bette Franke...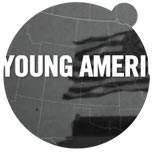 Lifestyle of young people
...in America is the theme of the collaborative eight-part documentary series 'Young Americans' by Vice and filmmaker Lance Bangs for Scion AV...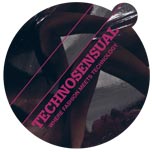 Culture trends book series with new issue about fashion and technology
The book is about wearable technology-creations by artists and Haute Tech-Couture designers...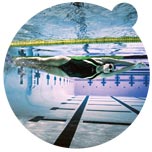 Swimming as healthy fitness program
Water sports label Aqua Sphere delivered insights into the healthy sport swimming together with an impression of a swimsuit 'in action'...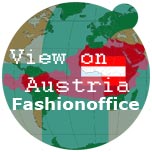 Top 10 articles in 2012 on Fashionoffice about Austrian fashion and culture
The following ranking throws an exclusive light on the 10 most viewed articles...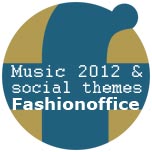 Music & social themes in 2012
What are important issues of society or social themes such as perceived by Fashionoffice through music in 2012? The listing is subjectively selected...

Selected SHORT MESSAGES (from the FashionFeeds; FashionFeeds per Email subscription):
17 Dec - #FashionVideo by The Cavemen with #clothing by Ontfront, Flybird, Bailey Hats, L'ecole
17 Dec - Image video by #JoshKloss, the face of the upcoming #fragrance 'The Game' (Winner Takes All) by #Davidoff (release in Jan 2013)
16 Dec - #Artist Isaac Julien's image of a #sewing machine in front of the signature #architecture of Tiebele in Burkina Faso
15 Dec - 5th #GwangjuDesignBiennale about cultural habits, shared knowledges, coded contexts (6 Sep - 3 Nov 2013, Gwangju, Korea)
15 Dec - Invitation to the #worldMap where #musicians like Roger Waters, Amanda Palmer, Sting... vote for #FreeSpeech
12 Dec - #Greenpeace #DetoxFashion campaign video for a post-toxic world: "Toxic Is So Last Season"
11 Dec - #F1 driver Kimi Räikkönen's 'Leave me alone I know what I'm doing' hoodie for both men and women
11 Dec - Behind-the-scenes at #Elle (for issue Jan 2013) with #actress Jessica Biel, #fashion by Maison Martin Margiela, Balmain, Jean Paul Gaultier...

Imprint (C) Sawetz, since 1996