The Trendletter is adjusted for mobile phones! You can subscribe.

February 2012 - I: Designer Portraits; Couture vs Prêt;...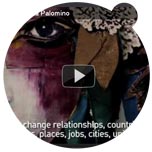 Elisa Palomino ...speaks in an interview about her Asian and Western fashion inspired designs. On 1 February, her new collection will be shown at Madrid Fashion Week...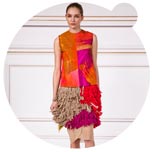 Isabelle Lundh ...is one of six finalists of the H&M Design Award 2012. "So my clothes - if you see them in UV-light they have more to give." says the designer in a portrait...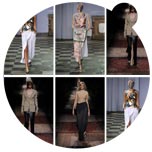 Couture vs Prêt Maison Martin Margiela presented for SS2012 two women's wear collections: recently in January, during the Couture Week in Paris...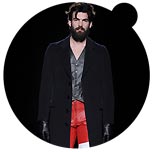 The style of 'replica' ...such as a replication of a bike racer's legwear, seen at the menswear by Maison Martin Margiela Fall/Winter 2012/13 in Paris...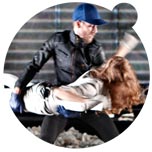 Democratic choreography of a fashion ballet-show ...created by Conny Janssen for the G-Star women's and men's wear fall/winter 2012/13 presentation in Berlin...

Selected SHORT MESSAGES (from the FashionFeeds; available even on twitter.com/byFASHIONOFFICE):
28 Jan - #Music: 'Miss Chang (remix from Tha Trickaz)' by Chinese Man (LP release on 30 Jan)
28 Jan - #Fashion #designer agnès b. presents #movies that influenced her at the French Institute in New York
28 Jan - #Music: 'On A Streak' by the Brooklyn 'Basement Batman'
27 Jan - Oscar-nominated #actress, #director Samantha Morton about The Kills' #music video 'The Last Goodbye'
27 Jan - #Art exhibition 'Where Do We Migrate To?' at Parsons The New School for #Design in #NewYork
27 Jan - #Movie featurette 'Big Miracle' with actress Drew Barrymore, director Ken Kwapis, actor Ted Danson...
27 Jan - 'Vanhatapio Bebes' collection in safe, non-poisonous black color and gender-correct
25 Jan - #Music #video premiere: 'Look Around' by Red Hot Chili Peppers on Spinner.com
25 Jan - #Fashion report: Kate Moss speaks about the 'Spy Game'-#video shooting with Terry Richardson for Mango
25 Jan - Free #music download: 'Circuital' by My Morning Jacket
24 Jan - Ann-Sofie Johansson, Head of #Design HM, and magazine writers about women's #fashion SS2012
24 Jan - #Music #video 'Distress' by the #Austrian band Stereoface
23 Jan - Stylish #music video for 'Where Are Your People?' by We Have Band directed by #fashion filmer Alex Turvey

Imprint (C) Sawetz, since 1996