The Trendletter is adjusted for mobile phones! You can subscribe.

February 2012 - V: Digital Sport-Fashion; Fashion Films; Health Checks...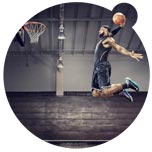 Basketballer LeBron James' shoes with chip "I think Nike+ Basketball will change the game. Giving every player access to this level of information will have a huge impact on the way players..."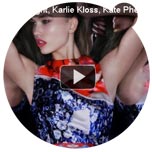 Topshop's fashion film ...directed by Nick Knight, starring Karlie Kloss, celebrates 10 years collaborations with British designers. London Fashion Week publishes...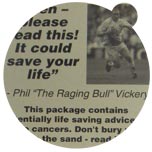 Health check advice in a box ...for men provided by the UK shaving products specialist The Bluebeards Revenge and Rugby World Cup legend Phil 'The Raging Bull' Vickery...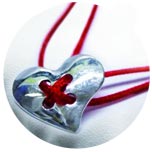 Heart bracelet design for health Austrian fashion designer Lena Hoschek's bracelet is part of the new Coca-Cola light campaign to raise awareness for women's heart diseases...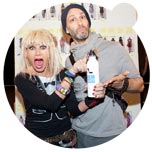 Eco-party at MBFW New York US designer Betsey Johnson and Aveda hair stylist Jon Reyman's eco-friendly collaboration for the presentation of the new FW2012/13 collection...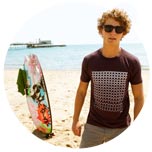 Wind inspired outfits ...seen at the casualwear by Rapanui such as the bamboo t-shirt 'Revolutions' which tells with its print a graphical story of sustainable energies...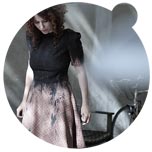 Musician Eloui nominated ...for the Amadeus Austrian Music Awards 2012. Eloui uses vinyl samples, sound of original Viennese thunder, noises which come from cat 'Uhura'...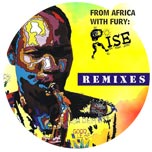 'The Good Leaf' by Seun Kuti ...and the legendary Afro-beat orchestra Egypt 80 in a remix by Spoek Mathambo premiered recently. New electronic remixes follow in April 2012 on the EP...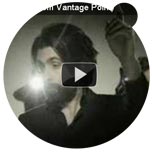 Deus at Sziget Festival The Belgian group Deus is one of the newly announced acts by Sziget Festival which celebrates this year 20th anniversary with a design competition...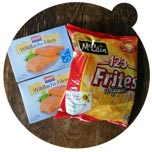 Recipe for the fatburning version of 'Fish & Chips' or the 'Wild Salmon swimming against Bacon with Pommes de Terre à la française and colorful green, red, yellow Bell Peppers'...

Selected SHORT MESSAGES (from the FashionFeeds; available even on twitter.com/byFASHIONOFFICE):
23 Feb - #Music - free download: UNKLE Remix Competition Winners EP
22 Feb - #Movie 'The Mill and the Cross' after a painting by Pieter Bruegel premieres in #Austria in attendance of director Lech Majewski
22 Feb - #Music: 'The Science of Imaginary Solutions' by Autolux, directed by Thomas McMahan, artwork Mark Whalen
22 Feb - #Fashion #music video with exclusively for Burberry FW12/13 recorded track 'Walls' by singer/writer Rae Morris

22 Feb - #Music: Han Drabur's single 'Moonriser' today on rotation at Radio Guerilla (Bucharest, Romania); listen on 1969.ro
21 Feb - #Bike tour through #Vienna under the motto 'Community #Gardening'; organised by the Architekturzentrum Wien
20 Feb - Trailer 'The Best Exotic Marigold Hotel' about British retirees and the Magic of India
20 Feb - #Vienna based organisation 'Frauenhetz' invites to a lecture about'#Ageing in #Beauty'
19 Feb - #Fashion report from Hollywood: Bryan Ferry on stage at the H&M party; guests Drew Barrymore, Winona Ryder, Milla Jovovich...
19 Feb - #Music video: Bryan Ferry's 'Love Is The Drug' as Todd Terje Disco Dub; footage from Hollywood movies, disco dances...
18 Feb - #Art #humanities: the MA in Critical Theory and Creative Research Program calls to enter works for the Hannah Arendt Prize
17 Feb - #Music video 'Arcane Effigies' by UK punk-rock band Sharks from the album 'No Gods' (20 Mar, Rise Records)
17 Feb - #Music download on Spin of the "crispy psych-pop beauty" track 'Eclipsed' by Electric Flower Group (EP II out on 27 Mar, Narnack Rec.)
17 Feb - 'Earth Laughs in Flowers' by photographer David LaChapelle at Fred Torres Collaborations in New York (23 Feb - 24 March)

Imprint (C) Sawetz, since 1996