Subscribe to the Trendletter!

April 2012 - III: Extreme Cyclists; Outfit for Music Festivals...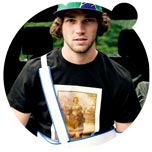 Patron Saint of Extreme Cyclists ...seen on the t-shirt worn by Zimtstern Bike Team Rider Andi Wittmann. The 'Saint' t-shirt carries the story...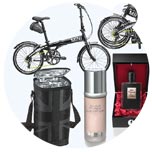 Fashionoffice likes Music Festivals...such as the Sziget Festival and collected some festival fashion and beauty pieces like a folding bike, decent perfume...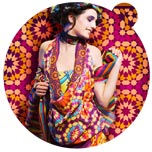 Fashionoffice likes Colors ...such as seen at the pieces by German designer Michael Sieger who was inspired by the esthetics of the art and culture in Marrakech, Morocco...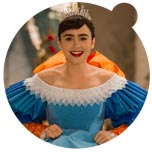 Jewellery for rebel Snow White (Lily Collins) - also worn by the wicked 'Mirror'-Queen, by the Parisian jeweler Van Cleef & Arpels for the comedy 'Mirror Mirror'...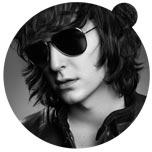 George Craig (One Night Only) ...wears in the new music video aviator glasses from the Burberry Summer 2012 collection. The video is part of a series, curated by Christopher Bailey...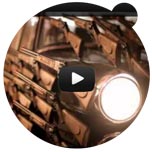 Joana Vasconcelos' Artworks ...are made of everday pieces like crochet-lace tablecloth or a car with kids toys. By setting them in new context, she posts a critical view on society...

Selected SHORT MESSAGES (from the FashionFeeds; available even on twitter.com/byFASHIONOFFICE):
9 April - Subscribe to the #FashionFeeds by #Fashionoffice by Email
8 April - Nike President Charlie Denson about the #sportswear of the NFL teams and its impact on #streetFashion
8 April - Free #music download 'Heavy Metal' by the White Rabbits
7 April - #Aesthetics, traditions, customs of the #ArabWorld in exhibition at Mori #Art Museum in Tokyo
7 April - #Music video 'Take Care' feat. Rihanna by Drake, directed by Yoanne Lemoine
3 April - #Documentary exploring the definition of feminine #beauty 'Beauty #Culture', directed by Lauren Greenfield, at Tribeca Film Festival, New York 18-29 April
2 April - #Fashionoffice circulation in March (139 countries) Italy 21,33%; Netherlands 11,86%; Austria 10,66%; France 10,46%; United States 10,20%;...

Imprint (C) Sawetz, since 1996