Subscribe to the Trendletter!

April 2012 - V: Paparazzi Photography; Music selected by Fashion...

'Star Shots 2' by Kathrin Günter ...is part of 'Making History' in Frankfurt. The photography exhibition focuses on the influence of media images on 'reality'...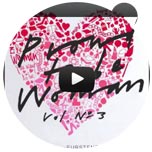 Dragonette's 'The Right Woman' ...appeared on fashion designer Diane von Fürstenberg's compilation. In April, fashion surrounds again the Canadian electro-pop trio...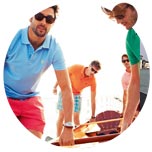 Rowing regatta and university style inspired fashion ...seen at the new men's wear by McNeal. In May, McNeal invites to three days fashion festivities in Vienna...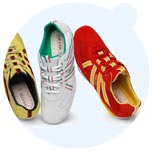 Shoes as sign for a world without borders Geox presents the Father's Day collection 'Snake' for men and kids in the colors of country flags as sign for a world without borders...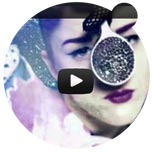 'Samilight' by Emma Lundgren The fashion film shows the designer's SS12 collection with a genie alike dance. The traditional Scandinavian costume inspired fashion in space scenery...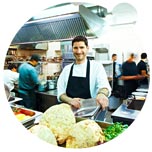 Chef de Cuisine Paul Ivic ...of the Viennese restaurant Tian presents 'Heavenly Light Cuisine' for summer such as strawberry salad with cheese and spelt spaghetti with peperonata...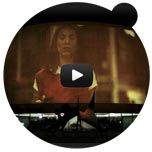 Doug Aitken's 'SONG 1' ...installation in a documentary on Ptchfork. 'SONG 1' is about the reflection of reality and how the meaning of content changes with the interpreter's style...

Selected SHORT MESSAGES (from the FashionFeeds; FashionFeeds per Email subscription):
23 April - #Music free download 'Dragon Chasers' by Wax Tailor, new tour dates, next album...
22 April - #Music: French electro pop 'Amisexy' by RIKSLYD in a remix by Claude Violante
22 April - Victoria Beckham in the new luxury #fashion #car film by Range Rover Evoque, directed by Nick Knight
21 April - #Music: Eurythmics song 'Sweet Dreams' in a new interpretation by Fitz and The Tantrums
21 April - Kehinde Wiley's women portraits (dressed by Riccardo Tisci, Givenchy) are about how we manufacture grace and honor with images; at Sean Kelly Gallery (6 May - 16 June 2012, New York)
20 April - Sziget announces the festival's pre-events in Vienna
19 April - #BeautyFilm starring Kristen McMenamy as cinema visitor, photographed/filmed by Miles Aldridge
18 April - #Music free download 'Keep It Low' by The Hundred In The Hands from the upcoming album 'Red Night' (vocals Eleanore Everdell, guitars Jason Friedman)
18 April - #MusicVideo (made of vintage footage) and lyrics of 'Make Him Pay' by JD Samson and Men from the EP 'Time'
17 April - #MusicVideo starring Helena Bonham Carter 'Out of the Game' by Rufus Wainwright (prod. by Mark Ronson, release 23 April)
16 April - #MusicVideo 'My Life Could Use A Remix...Part 1' featuring the song 'What Did I Do' by Sophie Delila

Imprint (C) Sawetz, since 1996