Subscribe to the Trendletter!

May 2012 - II: Father's Day; Athletes' Watches; Musicians' Eyewear Songs...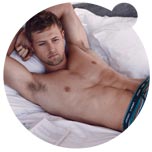 'Daddy Cool' ...is the title of trend tips by Jockey for Father's Day. The US label presents colorful sportive underwear and accessories on occasion of this day...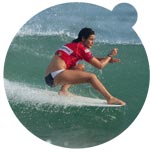 Watches designed by athletes ...such as California based surfer Kassia Meador who is additionally artist, photographer and wetsuit designer. Her design for the watch of the Swatch Sports...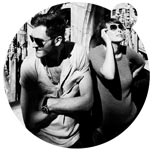 The Daydream Club The British music duo performed live at the Burberry Eyewear Summer night in Milan. On 28 May, the band's campaign song will be released via iTunes...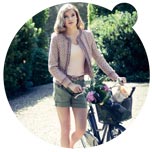 Elegant style for sportive city activities ...seen at the Bogner Woman collection SS2012. The label is this year's outfitter of the German Olympic team...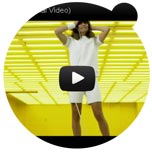 Dragonette's new video ...'Let It Go' shows human 'test bunnies' dancing like marionettes to the electro-pop rhythm and being 'programmed' by the use of images...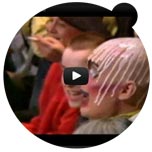 Images of fashion icon Leigh Bowery ...are part of the exhibition 'Discount Body Parts' with works by filmmaker and pioneering video artist Charles Atlas...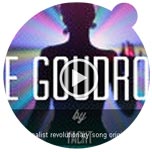 'Le Goudron' by YACHT The song is originally by French singer Brigitte Fontaine who recorded it with The Art Ensemble of Chicago in the late 60s. Now,...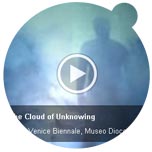 'The Cloud of Unknowing' by Ho Tzu Nyen The sound-video installation by the Singapore artist is presented during the Asian Contemporary Art Week in San Francisco...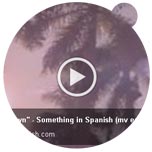 'For Slowing Down' ...by 'Something In Spanish'. The video is made of vintage footage remembering 80ies TV-series Miami Vice and is intended as love letter to Miami...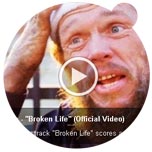 Documentary 'This Is Pepper' The documentary's music track 'Broken Life' is from the upcoming album 'In My Mind I Am Free' by Brooklyn based Blue Foundation...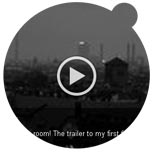 'Dr. Ketel' directed by Linus de Paoli The movie received the 'New Berlin Film Award' in the category 'Best Movie' selected by the Organisation of German Film Critics...

Selected SHORT MESSAGES (from the FashionFeeds; FashionFeeds per Email subscription):
7 May - #Top10 on Fashionoffice in April: Philipp Plein, Academy of Art University School of Fashion San Francisco...
7 May - #MusicVideo trilogy for Ane Brun's new album 'It All Starts With One'
6 May - Behind the scenes at the #fashion photo-shooting with Russian #model Anna Selezneva for the Mango Summer 2012 collection
6 May - Free #music download 'Not Messin'' by US rock band Dispatch from the upcoming album 'Circles Around The Sun' (21 August, Bomber Records)
6 May - #Fashionoffice circulation in April on pages (such as #music articles) which are adjusted for mobile usage: Austria 58,61%; United States 10,46%; United Kingdom 3,27%...
5 May - #Bags by Spanish label peSeta in package with Palo Alto's songs at the #music festival Primavera Sound (May/June Barcelona; June Porto)
3 May - #Fashionfilm 'Gardens of Sicily' with Tatyana Mityushina by Intimissimi
3 May - #Music 'Make Him Pay' JD Samson & MEN (AKA JK Remix DUB)
2 May - #Design, #fashion, #media, art, technology are themes at the Parsons The New School For Design Festival in New York (1 - 20 May 2012)
2 May - Conference 'Screen Strike' about #gender, #media, new #technologies at the Academy of Fine Arts Vienna (10 - 12 May 2012)
1 May - 'Diamonds & Dub' from the collaborative #music album by VHS or BETA and Jacques Renault and Mark Verbos (out on 8 May, Krian Music Group)

Imprint (C) Sawetz, since 1996