Subscribe to the Trendletter!

June 2012 - I: Fashion Events in Vienna, Jakarta; Mediterranean Sea as Inspiration...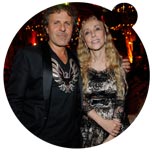 Renzo Rosso and Franca Sozzani ...at the Life Ball in Vienna where money for AIDS initiatives against HIV-infection such as Bill Clinton's mother-child health care project...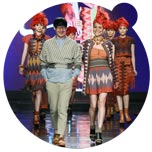 Priyo Oktaviano ...presented earthy colored zig-zag pattern in comfortable elegant style at the Cita Tenun Indonesia show during Jakarta Fashion & Food Festival...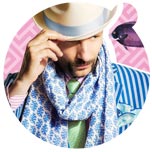 Aquarius ...is the name of the SS2013 collection by Sieger and references not only the geographical inspiration of the Mediterranean Sea, but also water sports...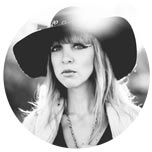 New album by The Mynabirds ...is accompanied by musician Laura Burhenn's portrait project 'The New Revolutionists'. The project presents women who make a difference...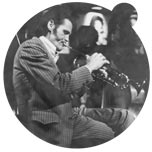 Watch inspired by Chet Baker Swiss watch label Oris presents the 'Chet Baker Limited Edition' with one of the jazz musician's most prominent songs 'My Funny Valentine'...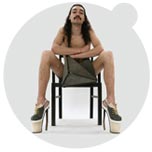 Environmental thoughts ...at two events in Vienna. One leads into the Modeschule Wien fashion tent where the social aspects of the environment are re-worked by designers...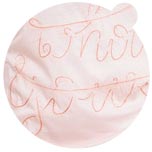 Motto with sexual connotation? ...seen on women's and men's t-shirts by Zacharia Angel. Sexy illustrations and slogans are signatures of the label...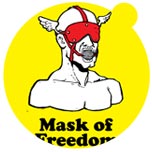 Egyptian street art ...by Ganzeer will be on view at the exhibition 'Newtopia: The State Of Human Rights' on various venues in Mechelen and Brussels. Art and human rights...

Selected SHORT MESSAGES (from the FashionFeeds; FashionFeeds per Email subscription):
26 May - #Afghanistan's first #cartoon #movie 'Buz e Chini' is derived from an ancient Hazara folk tale
26 May - La Galerie 13 Jeannette Mariani in #Paris presents in summer 2012 works by #artists from #Venezuela with focus on the female body and women in society
25 May - Interview with Swedish electro-pop-dance duo Icona Pop on Pitchfork about #music and #fashion
25 May - Free #music download 'I Already Forgot Everything You Said' by The Dig from the album 'Midnight Flowers' (29 May 2012, Buffalo Jump Records)
24 May - Free #music download and video 'Time To Kill' by Gold and Youth (debut album 'Beyond Wilderness' out in summer 2012)
23 May - Debut collection of the Austrian #fashion label Globalcitizen by Agnes Aistleitner inspired by Egypt
23 May - #Fashion house Maison Martin Margiela announces new website for June with video about the existence of the web, #computer technology, construction of information...
22 May - #Fashion #music video 'Palo Alto: peSeta and Primavera Sound 2012' with sewing machines that are connected and used as music instruments
21 May - Free #music download electro-funk-punk 'Crocodile Skins' by Spirit Animal in Big Black Delta Remix
21 May - New interfaces, invisible sensor systems, skin-mounted electronics... themes at #WearableTechnologiesConference on 24 July in San Francisco
21 May - #Music 'Go Right Ahead' by The Hives from the new album 'Lex Hives' (release on 5 June 2012)

Imprint (C) Sawetz, since 1996