Subscribe to the Trendletter!

July 2012 - IV: Urban Biker Outfits; Romantic Lingerie; Haptic Experience...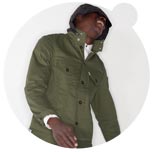 Urban biker outfits
...seen at the Levi's Commuter collection which is available in bicycle stores in Vienna. The garments are equipped with new technologies...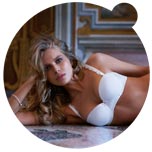 Romantic lingerie
The Italian label Intimissimi presented the new Bridal Capsule Collection for autumn. It's a good time for the presentation of romantic...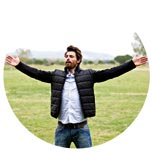 Haptic experience ...of the new catalogue spring/summer 2013 by sporty outdoor fashion label Nabholz. The pages are made from different qualities and vary from glossy-smooth to...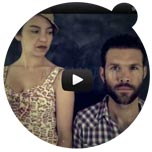 Rabbit Rabbit
...is the name of Carla Kihlstedt and Matthias Bossi's own radio channel. The artists are part of the Swarovski 'FM Riese' Music Festival in November in Austria...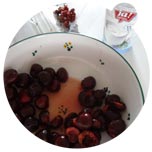 Cherry Yoghurt
The cherry harvest is in full swing. It's the best time for cherry cakes or yoghurt when the fruits are delivered from the region (reduces CO2-footprint)...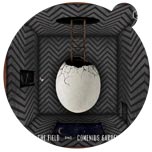 The Field's 'Comenius Garden'
The electronic trance track is available as download on Adult Swim. The track is named after the education reformer with holistic view on knowledge...

'Boogie In Zero Gravity'
...by Black Strobe. Paris-based Arnaud Rebotini's record label Black Strobe released a new EP with original songs and remixes by Jeremy Glenn, Hot Toddy...

Selected SHORT MESSAGES (from the FashionFeeds; FashionFeeds per Email subscription):
21 July - British #artist Gillian Wearing focuses in her work on the themes identity, roles and our 'design' of our own existence...
21 July - Gender switching #costume #dance performance by visual #artist Imme van der Haak; article on Designcatwalk.com
21 July - #Photography 'Existing in #Costume Anne Boleyn' by Bae Chan-Hyo at 'Artspectrum' (until 16 Sept, Leeum Samsung Museum of Art, #Seoul)
20 July - #MusicVideo 'Heart Stop' feat. Jennifer Charles by Wax Tailor, album 'Dusty Rainbow From The Dark' (10 September)
19 July - ESMOD #Berlin students give insights into the 'Sustainability in #Fashion' program
17 July - #MusicVideo #contest for 'One More' by Jimmy Cliff from the new album 'Rebirth' (out today); deadline is 20 August 2012
17 July - #MusicVideo 'Freedom at 21' by Jack White, album 'Blunderbuss', directed by Hype Williams
16 July - #Movie trailer 'Oz: The Great and Powerful' with James Franco, Mila Kunis, Rachel Weisz, Michelle Williams (release in March 2013)

Imprint (C) Sawetz, since 1996