Subscribe to the Trendletter!
September 2012 - I: Skin Care for Men; Architecture in Venice; Freerider Outfits;...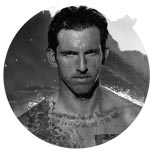 Triathlete and broker Josef Arjam
...is the face of Biotherm Homme Youth Architect. His philosophy: life is not so much about winning but to feel good about the performance...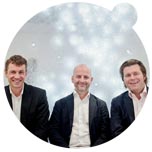 Swarovski at the Architecture Biennale in Venice
The Austrian headquartered label Swarovski (known for crystals for fashion, interior design, architecture, etc) will...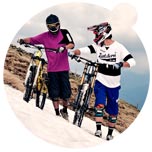 Freerider outfits
Zimtstern's bike wear collection 2013 is presented by rider Andi Wittmann, shot in the Alp mountains of the Arena Wildkogel in Austria...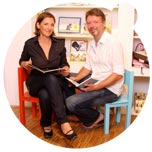 Beate and Stephan Klein
...are owners of the Viennese store 'Herr und Frau Klein'. Fashionoffice selected some practical pieces in sporty adventure style for school kids...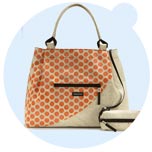 The 'Peggy' bag by Freitag
Freitag introduces with stop motion pictures and the example 'equipment for a home movie evening for two' into the usage of the new Peggy bag...

Selected SHORT MESSAGES (from the FashionFeeds; FashionFeeds per Email subscription):
25 August - #MusicVideo, download 'Fishbones' by Johanna And The Dusty Floor (aka Aussie-born songstress Johanna Cranitch)
24 August - #MusicDownload 'Seashore' by Steven A. Clark from the new album 'Fornication Under the Consent of the King' (11 September)
24 August - #Athlete David Beckham about the collaborative HM #bodywear collection, rolemodels... during the photo shoot for the autumn campaign
24 August - #MusicVideo 'Forget' by Lianne La Havas from the debut album 'Is Your Love Big Enough?'
24 August - Top Trending Content, last 7 days, generated by AddThis on #Fashionoffice pages
24 August - #Music 'Strong Love' by Smokey from the compilation of Songs Of Gay Liberation 1972-81
23 August - Louis Vuitton: Beyond the limits... Explore the underwater world with #athlete Michael Phelps
23 August - #FashionFilm by Paola Suhonen about life as a roadtrip, shot in Mojave desert, California, 2012
22 August - Online #voting about #photography with social, cultural, and political impact
22 August - #MusicDownload 'Sleepwalker' by Moon Duo from the album 'Circles' (2 October, Sacred Bones Records)
22 August - #MusicDownload 'Take Me To The Hospital' by The Faint, remastered album 'Danse Macabre' (30 Oct, Saddle Creek)

Imprint (C) Sawetz, since 1996