Subscribe to the Trendletter!
September 2012 - III: Bike Fashion; NY Fashion Week; Boots;...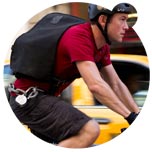 Bike fashion for a 90 minutes race through Manhattan
...by costume designer Luca Mosca who dressed actor Joseph Gordon-Levitt for the movie 'Premium Rush' into a red...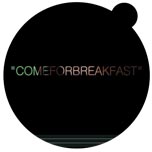 Comeforbreakfast
...is one of seven labels presented by GenArt during New York Fashion Week. Comeforbreakfast represents the new concept of 'Made in Italy' which is...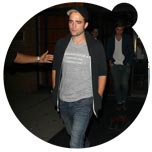 Robert Pattinson's boots
Fashionoffice received photos showing 'Twilight' star Robert Pattinson in Palladium 'Pampa Hi' boots in stonewash/metal. The boots' basic design...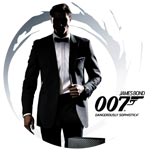 The spirit of James Bond
The first ever fragrance which carries the name of the secret agent pays homage to 50 years film, Bond's Brit-Chic fashion, the usage of high-tech gadgets...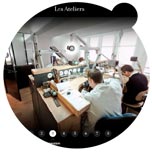 360° Virtual Tour
...provides insights into the workshops of Van Cleef & Arpels at Place Vendôme in Paris. Jewelers and stone buyers introduce in nine short films...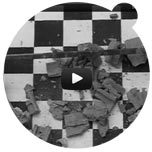 Art video 'Forget The Heroes' by Paolo Chiasera
...shows figurines of thinkers rotating like players on a football table over a chess board. Paolo Chiasera will perform in Vienna...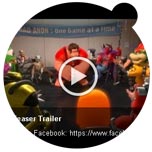 Disney's 'Wreck-It Ralph'
The upcoming animated comedy is about Ralph, a video-game figure with burnout and problems with his role as 'Bad Guy'. Everybody loves Good Guys!...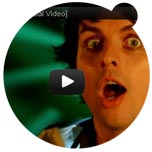 'Kill The DJ' by Green Day
...is from the upcoming album '¡UNO!'. For the collaboration with the streaming channel 'Nokia Music' and AT&T, Green Day announce to curate...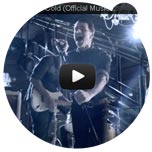 'So Cold' by Further Seems Forever
...from the new album 'Penny Black', release on 23 October on Rise Records. Further Seems Forever will be on tour in Oct: Chicago, San Francisco...

Selected SHORT MESSAGES (from the FashionFeeds; FashionFeeds per Email subscription):
7 Sept - #MusicVideo 'Madness' by Muse from the upcoming album 'The 2nd Law' (1 Oct, Warner Bros. Records)
7 Sept - #FashionVideo making-of Mango campaign with Kate Moss by #photographers Inez van Lamsweerde and Vinoodh Matadin
7 Sept - Short-film featuring #music from the album 'Until The Quiet Comes' by Flying Lotus (1/2 October, Warp Records)
7 Sept - #MusicDownload Chrome Sparks remix of 'Houseboat Babies' by Reptar from the album 'Body Faucet'
6 Sept - #Music 'Avatar' by post-punk band Swans from the new album 'The Seer' (28 August 2012)
6 Sept - #Narrative competence of unanimated figurines? #Artist Liliane Porter at galerie mor.charpentier (8 Sept - 27 Oct, #Paris)
6 Sept - #FashionFilm by the Italian label Stone Island showing #menswear FW2012/13
5 Sept - Animated #MusicVideo 'La velocità' by Il Pan Del Diavolo, direction and #artwork by Marco Pavone
4 Sept - #Music 'Bones' by MS MR from the EP 'Candy Bar Creep Show' (18 September)
2 Sept - #Fashionoffice circulation in August: 144 countries/% - AT/21,83; US/13,37; NL/6,88; UK/6,62; DE/6,29; FR/4,06;...
2 Sept - #MusicVideo 'The Soft Fall' by dEUS from the new album 'Following Sea'

Imprint (C) Sawetz, since 1996