Subscribe to the Trendletter!
September 2012 - IV: New York Fashion Week; Representation of Femininity;...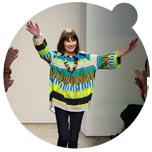 Noora Niinikoski on the NY Fashion Week catwalk
The Head of Fashion Design of Marimekko directed the SS2013 collection by the Finnish label. The 'Art of Print Making - Color for a Reason'...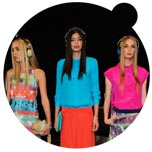 Street wear inspirations seen at New York Fashion Week
W118 By Walter Baker presented SS13 on models who wore headphones and rocked to the music like waiting for green...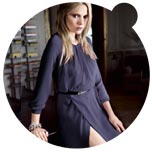 Couture, prêt and thrilling femininity
...are signature for the German label Kaviar Gauche. In October, the 'Kaviar Gauche for Zalando Collection' will be released...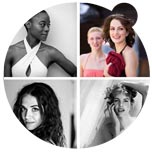 28 women reflecting contemporary lifestyle
...seen at the global Martini Royale Casting. The Italian winemaker is searching via voting for a woman who express the motto...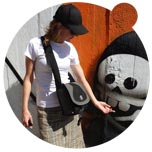 Street art in Bratislava
...seen by Fashionoffice publisher Karin Sawetz. The colorful street art showing a ghost with brush is probably the street artist's self-portrait...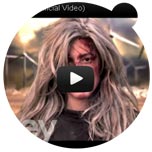 Music video 'Youthless'
...by Millionyoung from the album 'Amanecer'. The video, directed by Juan Camilo Gonzalez, is described as a reminder "...that if you want to learn to skateboard you can't be afraid of eating some dirt."...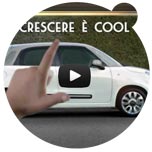 Magic kids in a new 'city lounge' styled car
The video for Fiat 500L tells the story about needs of mobility and the growing awareness of the environment...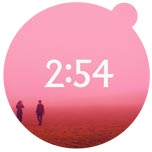 Cover of 'Killer' by 2:54
2:54 says about the cover of Seal and Adamski's 'Killer': "We thought it would be interesting to re-work a pop song and put a 2:54 spin on it..."

Selected SHORT MESSAGES (from the FashionFeeds; FashionFeeds per Email subscription):
13 Sept - #MusicVideo 'Sleepwalker' by Moon Duo with "new-age workout guru"
13 Sept - #Catwalk video from the MQ #Vienna Fashion Week on 11 September with fashion by Manufaktur Herzblut, Acci Selek, Elke Freytag...
12 Sept - #Designer Betsey Johnson celebrated her 70th birthday on the catwalk during #NewYorkFashionWeek
12 Sept - Electro-punk-pop #Music 'Be My Yoko Ono' by the Danish band Reptile Youth from the self-titled debut album (24 Sept, hfn music)
12 Sept - #eBook 'PUSSY RIOT! A Punk Prayer for Freedom', contributors like Yoko Ono, JD Samson (21 Sept, Feminist Press)
11 Sept - Top Trending Content (last 7 days, generated by AddThis tools on #Fashionoffice pages)
11 Sept - #Photography #art 'Del LaGrace Volcano: A Mid-Career Retrospective' at Leslie-Lohman Museum of Gay and Lesbian Art in #NewYork (19 Sept - 11 Nov 2012)
10 Sept - #Music 'If I'm In Luck I Might Get Picked Up' by Betty Davis covered by Iggy Pop (2 Oct, Light In The Attic)
10 Sept - Sergey Brin and Diane von Furstenberg at the show with Google Glass at #NewYorkFashionWeek

Imprint (C) Sawetz, since 1996