Subscribe to the Trendletter!
January 2013 - III: Travel-lookbook SS2013; Social Media used by leading Fashion Brand;...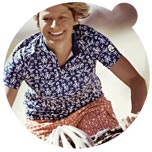 Travel-lookbook SS2013
The catalogue 'Pachamama' is a travel-lookbook of the Maloja team, produced on their way through the Andes...

H&M's new label '& Other Stories' on Social Media
At this time, the website stories.com is minimized to a carrier of links to Social Media such as YouTube, Twitter...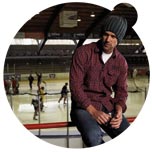 Fashion shooting in ice hockey stadium
Jeans label Pioneer presented the new Autumn/Winter 2013/14 men's wear with an illustrated collection report which shows...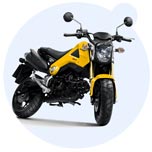 Smaller than a motorcycle, larger than a minibike
Honda presented the new funbike MSX125. The 12-inch wheels are great for urban landscapes with cobbled or rough streets...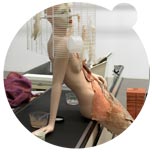 Shop mannequins and the question "Who knows the threads of thoughts?"
...seen at the installation 'I Give You All My Money' by Cathy Wilkes. At the Kunsthaus Bregenz...

Selected SHORT MESSAGES (from the FashionFeeds; FashionFeeds per Email subscription):
+Fashion Week Berlin, Trend Guide SS13, ISPO Fashion Fair in Munich, Sport & Health:
12 Jan - #Menswear FW13/14 teaser video by German brand 'Sopopular', show on 15 Jan at #FashionWeekBerlin
10 Jan - #Trend video H&M SS13 #womensWear with #stylingTips; the red suit is one of the highlights
8 Jan - #Fashion as senses device, interactive textiles, lifestyle tools; at #WearableTechnologiesConference, 4 Feb #ISPOMunich
8 Jan - Scientist Fiona Bull's article about #urbanDesign, #sports at school, public spaces and population health; #WFSGI magazine 2013

+Music:

12 Jan - #Music 'Used To Think' by Pillowfight with contributions by Kid Koala and Lateef The Truthspeaker, self-titled LP (release 22 Jan, Bulk Recordings / EMI)
12 Jan - #Music 'Say That' by Toro Y Moi, album 'Anything In Return' (22 Jan, Carpark Records)
12 Jan - #Music premiere on #Nylon country-rock 'Down On Your Luck' by Hollis Brown, debut LP 'Ride On The Train' (5 March)
10 Jan - Electro-pop #music Diamond Rings' 'Runaway Love' remixed by Gold Fields
9 Jan - #Music 'Just Make It Stop' by Low, album 'The Invisible Way' (release in March 2013)
9 Jan - #Music premiere on #Vogue 'Thick As Thieves' by Widowspeak, album 'Almanac' (out on 22 January)
7 Jan - #Music live performance 'A Day's Pay For A Day's Work' by Darkstar, album 'News From Nowhere' (5 Feb, Warp Records)
7 Jan - #Music 'Monica Gems (Daniel Avery Remix)' from The Horrors' album 'Higher' (Dec 2012; deluxe boxed set with videos, etc in March)

+Fashionoffice statistics:
7 Jan 2013 - Most of the people on #Fashionoffice come from #UnitedStates (57,22% in Dec 2012), #Austria, United Kingdom...
Imprint (C) Sawetz, since 1996