Subscribe to the Trendletter!
January 2013 - V: Fashion as Self-Referencing System; Travel-Style; Film Costumes;...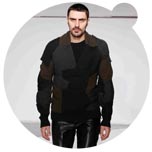 Fashion as self-referencing system
Maison Martin Margiela presented FW13/14 during Paris Men's Fashion Week. 'A Study in Movement' is one of the themes of the new collection...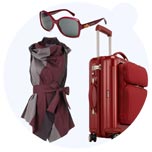 Travel style
Fashionoffice selected some practical pieces for travelling. Very comfortable for sitting in airplanes, trains or the car are wrapped blouses such as Vivienne Westwood's...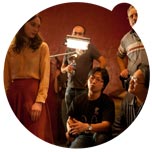 Costumes at the movie 'Stoker', director Park Chan-wook
The costumes of India (Mia Wasikowska) were inspired by artist Balthus. Costume designer Bart Mueller says: "He captured all of these..."

Sportswear that merges under- and outerwear
...seen at the new high performance collection Spring/Summer 2013 by Triumph. The outfits consist of hipsters...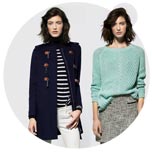 Aqua/mint and tweed
Mango sent styling tips for day wear looks which are made with items from the new Spring 2013 collection. Fashionoffice selected three outfits...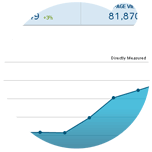 Popularity booms on Fashionoffice
Fashionoffice reviewed popularity booms on its domains. Currently, the magazine is booming in the United States...

Selected SHORT MESSAGES (from the FashionFeeds; FashionFeeds per Email subscription):


+Music:

23 Jan 2013 - #Music #SkyFerreira shares 'Everything Is Embarrassing (Twin Shadow remix)' via #Wired
23 Jan 2013 - #Music 'Don't Play With Guns' by #TheBlackAngels, album 'Indigo Meadow' (2 April 2013)
23 Jan 2013 - #Music 'Redemption' by #Pillowfight, album 'Pillowfight' with Lateef the Truthspeaker on backing vocals (22 Jan, Bulk Recordings / EMI)
22 Jan 2013 - #Music for #menswear presentation inspired by travelling as lifestyle; #JohnVarvatos FW2013/14
22 Jan 2013 - #Music Fashionoffice currently listens #Darkstar album 'News From Nowhere' (4/5 Feb) stream on #NPR
21 Jan 2013 - #Music #TwoFingers 'Not Perfect (Draft Remix)'
19 Jan 2013 - #Music Justin Timberlake 'Suit & Tie' [ft. Jay-Z] on #Pitchfork
18 Jan 2013 - #Music 'The Hearse' by Wampire (Rocky Tinder and Eric Phipps) from the album 'Curiosity' (May, Polyvinyl)
18 Jan 2013 - #Music inspired by French town Hyères, Côte d'Azur, 'Riviera Rock' from Christopher Owens' solo debut album 'Lysandre' (14 Jan)

+Fashionoffice statistics:
24 Jan - #Fashionoffice Top Popular Content, Services, Viral Lifts (last 7 days, generated at 10.45 by #FeedBurner and #AddThis)
Imprint (C) Sawetz, since 1996