Subscribe to the Trendletter!
February 2013 - I: Swimwear; Carpet Couture; Designs for Computer Animations;...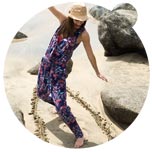 Swimwear and the motto "I am how I am"
Calida publishes the label's view on today's self-consciousness of women with the campaign 'Naturally Me' which presents women in...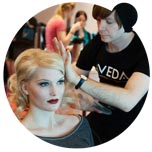 Carpet couture runway show
Home outfitter Korhani premiered in Germany with its carpet couture runway show at Berlin Fashion Week. The team of Aveda created the hair style...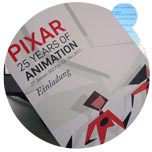 The work of artists and designers for computer animations
The MKG Hamburg invited to the opening of the exhibition 'Pixar - 25 Years Of Animation'...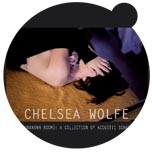 Chelsea Wolfe's collaboration with Converse
The Los Angeles-based singer/songwriter shares the video for the track 'Flatlands' from the acoustic album 'Unknown Rooms'...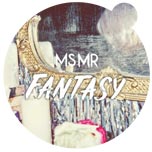 'Fantasy' by MS MR
The duo MS MR shares the first single 'Fantasy' of their debut album 'Second Hand Rapture' which will come out on 14 May 2013 on Columbia Records...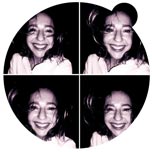 Privacy Day Sight by Fashionoffice publisher Karin Sawetz
A short anecdote about privacy off- and online on occasion of Data Privacy Day on 28 January 2013...

Selected SHORT MESSAGES (from the FashionFeeds; FashionFeeds per Email subscription):


+Music:

28 Jan - #Music premiere on #FranceInter 'I Love You' by #Woodkid from the album 'The Golden Age' (release on 18 March)
28 Jan - #Music #documentary of the recording of Steven A. Clark's song 'Bounty' feat. members of War on Drugs, Ava Luna and Man Man
26 Jan - #Music 'Águas de Março' by Katheryn Winnick + Charlie Sheen; soundtrack (release 5 Feb) #movie 'A Glimpse Inside The Mind Of Charles Swan III'
26 Jan - Live #music 'Brooklyn' by #Woodkid at le Grand Rex in #Paris; album 'The Golden Age' release on 18 March
25 Jan - #Music #KiloKish shares 'Creepwave Ft. Flatbush Zombies' (prod. by Cronos) via #Pitchfork from the mixtape 'K+' (7 Feb)
25 Jan - #RollingStone premiere: #MarkLanegan 'Red Balloon', album 'Reason To Believe – The Songs Of Tim Hardin' (12 Feb, #FullTimeHobby)
25 Jan - London-based #LewisWatson #music live performance 'Once Before' at Exeter Chapel in Oxford, premiere on #Nylon

+Contests:
25 Jan - Call for entries: #CyclingVisionariesAwards (design, fashion, cycling equipment, arts...), open until 31 March 2013
25 Jan - #Music video contest on #Genero.tv for 'Children of the Sun' by #DeadCanDance, album 'Anastasis', deadline 4 March 2013

+Fashionoffice statistics:
29 Jan - #Fashionoffice Top Popular Content, Services, Viral Lifts (last 7 days, generated at 14.15 by #FeedBurner and #AddThis)
Imprint (C) Sawetz, since 1996