Subscribe to the Trendletter!
February 2013 - III: Costume Design of a Suit; Menswear Presentation; Experimental Live-Stream;...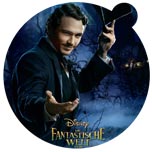 James Franco's suit in 'Oz'
...is inspired by historic persons like scientist and telecommunications inventor Alexander Graham Bell or the aviation pioneers Wright...

Menswear presentation 'London Beats'
...by the American label Jockey evokes ideas about travelling. Jockey tells filmstrip alike a picture story...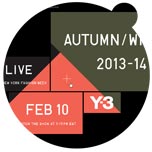 Time, places, technology of an experimental live-stream of a fashion show
On 10 February, Y-3 will provide the live stream of the FW 2013/14 fashion show from New York Fashion Week...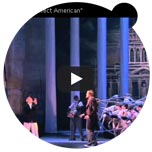 Philip Glass' opera 'The Perfect American'
Searching for a language for the opera about the life of cartoon movie creator Walt Disney, Philip Glass was inspired by Andy Warhol...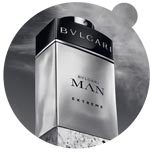 Campaign film for Bulgari's 'Man Extreme'
Director Matteo Garrone explains that he was inspired by the signature 70s Italian Western movies and the thrilling situation of a duel...

Selected SHORT MESSAGES (from the FashionFeeds; FashionFeeds per Email subscription):


+Music
8 Feb 2013 - #Music #Fashionoffice listens currently the new album 'Push the Sky Away' by Nick Cave and the Bad Seeds
6 Feb 2013 - #Music premiere on #RollingStone 'Family' by Hanni El Khatib, album 'Head in the Dirt' (30 April via Innovative Leisure)
4 Feb 2013 - #Music Amon Tobin's stage production 'ISAM Live 2.0' (new audio and visual elements) in March in GB, CH, FR

+Music videos

8 Feb 2013 - Documentary tour #music video 'Big Love' from Matthew E. White's album 'Big Inner' (April in FR, BE, CH, IT, DE...)
7 Feb 2013 - Premiere of #Genero.tv winning #music video by Xavier Collos + Arthur Caron for John Mayer's 'Something Like Olivia'
6 Feb 2013 - #Music video premiere via #NME.com 'Supremacy' by #Muse
5 Feb 2013 - #Music video 'Fantasy' by MS MR, debut album 'Second Hand Rapture' (14 May, Columbia Records)
4 Feb 2013 - #Music video 'I Love You' by Woodkid (directed by Yoann Lemoine aka Woodkid, tour in April in IT, CH, DE...)

+Fashionoffice statistics
5 Feb 2013 - #Fashionoffice Top Popular Content, Services, Viral Lifts (last 7 days, generated at 08.00 by #FeedBurner and #AddThis)

Imprint (C) Sawetz, since 1996