Subscribe to the Trendletter!
February 2013 - IV: Perfume Story; Travel Logbook; Parachute Bag; Geisha-Sports Shoes;...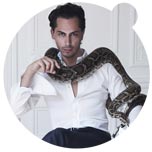 Kilian Hennessy's new perfume collection
'Good Girl Gone Bad' is the title of one of the three perfumes from the new Kilian collection 'In the Garden of Good and Evil'...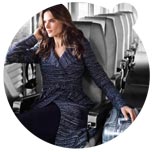 Fashion, aircraft and a travel logbook
Travel luggage label Rimowa presented the lookbook 2013 together with impressions from a transatlantic flight with the historical airplane JU52...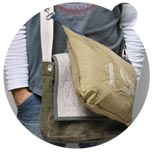 Bag with parachute
...seen at the collection by the Viennese label 'wienzwoelf'. The bags are made from materials of not everyday used items like rubber lined fabrics of fire-hoses...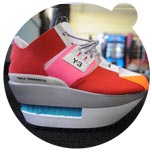 Shoes in geisha-sports style
...presented at the Y-3 Fall/Winter 2013/14 fashion show during New York Fashion Week. The title of the show's concept was 'Future Thrift'...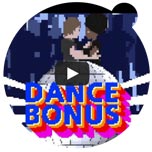 Music video for dance-floor track 'Pide Piso' by Bajofondo
The 1980s 8-bit video game inspired pictures showing love and dance scenes (from tango to Gangnam style)...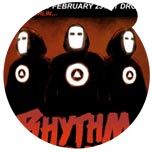 Rhythm Monks
The music dance performance by the Berlin-based electronic group is inspired by archaic rituals. On 23 February, the Rhythm Monks will perform at Drom, NYC...

Selected SHORT MESSAGES (from the FashionFeeds; FashionFeeds per Email subscription):


+Music
13 Feb 2013 - #Music download shared by The Veils 'Through the Deep, Dark Wood', album 'Time Stays, We Go' (23 April)
9 Feb 2013 - #Music remix #contest of 'Ain't No Love' by Hank and Cupcakes with #SoundCloud (deadline 31 March)

+Fashionoffice statistics
11 Feb 2013 - #Fashionoffice Top Popular Content, Services, Viral Lifts (last 7 days, generated at 9:00 by #FeedBurner, #AddThis)

Imprint (C) Sawetz, since 1996