Subscribe to the Trendletter!
March 2013 - I: What Shapes The Body?; Holistic Beauty Concept;...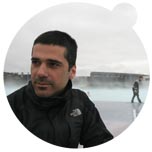 What shapes the body?
This year's artist from Turkey at the Venice Biennale Ali Kazma researched and filmed almost one year the circumstances which are shaping the body...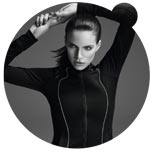 Fashion for sports like Yoga, Zumba, Capoeira...
...presented by Primark with a motto which is not easy to translate from German ('Ran an den Speck!')...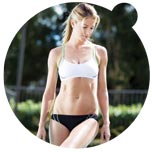 How to treat swimwear?
Fashionoffice collected some tips for the proper treatment of swimwear. The water sports brand Aqua Sphere sent practical care tips...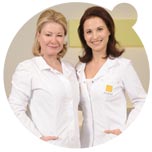 Holistic beauty concept
'Health + posture + beauty = attractiveness' is the formula of the founders of the Medical Center Vienna Juvenis, Sybille Wichlas and Tamara Kopp...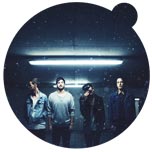 The 1975's 'Chocolate'
...is Fashionoffice's favorite track from the forthcoming EP 'Music For Cars' by the musicians from Manchester. 'Chocolate' was one of the top popular...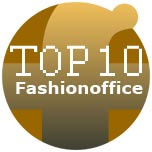 Top 10 (most popular, most viewed) Fashionoffice pages and clickrates in February 2013
Measured by FeedBurner, AddThis, Adsense, Google Analytics...

Selected SHORT MESSAGES (from the FashionFeeds; FashionFeeds per Email subscription):

+Album stream
1 Mar 2013 - #Music Fashionoffice listens currently the sunny sound of Millionyoung's album 'Variable' (released on Old Flame Records)
27 Feb 2013 - #Music premiere on MTV: Gold Fields' 'Black Sun' album stream (released on 26 Feb, Astralwerks)
25 Feb 2013 - Fashionoffice listens currently #music: album 'Presente' by Bajofondo (5 March, Sony Masterworks)
+Music
28 Feb 2013 - #Music 'Slyd' by !!! from the album 'THR!!!LER' (29/30 April, Warp Records), tour in US, EU
28 Feb 2013 - "If people don't like it, it don't matter to me..." Tricky about his album 'False Idols' (28 May)
26 Feb 2013 - #Music 'Girls' (feat. JD Samson and Fat Tony) by Brooklyn-based French Horn Rebellion brothers (tour in US)
25 Feb 2013 - #Music 'The Sober Scent Of Paper' by The Leisure Society, album 'Alone Aboard The Ark' (April, Full Time Hobby)
+Culinary
28 Feb 2013 - #Culinary source by top recipe creators for light cooking, quick and easy meals, no-cook dinners...
26 Feb 2013 - Design-investigation and culture-walking courses about food and #culinary in #France and #Italy


Imprint (C) Sawetz, since 1996