Subscribe to the Trendletter!
March 2013 - II: Sit In Series from Vienna; Shoe Design inspired by Motor Sport;...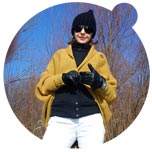 Sit In Series: Day Three
Log series by Fashionoffice publisher Karin Sawetz. Day Three is about Jewish humour and a wit that is currently circulating in Vienna...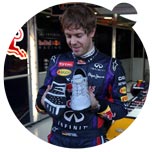 F1 driver Sebastian Vettel
Formula 1 World Champion Sebastian Vettel presents Xense, the Track Shoe 2013 by Geox for the Austrian Infiniti Red Bull Racing Team...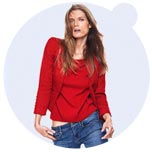 Colors for spring
...seen at Mango. The label invites to the exploration of lively colors in spring. Fashionoffice selected some items under the motto 'color chart'...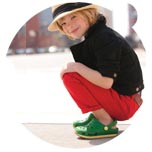 The differences at online shoe shops for girls and boys
Crocs presents at the online shop new collection pieces for kids such as the classical Crocs or the creative clogs with comics...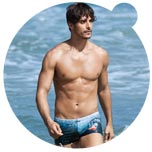 Swimwear motto 'Vamos para Copacabana'
Bruno Banani's swimwear items are inspired by the South American culture of samba dance and the colors of Brazil. Keywords for the...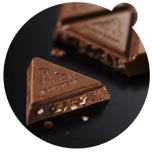 How to translate the motto 'flachgelegt' for new chocolate?
Toblerone launched a new version of its clickable triangle choco-Matterhorn alike sculptures with the motto...

Sit In Series Log: Day Two
Log series by Fashionoffice publisher Karin Sawetz. Day Two is about the Life Ball in Vienna and a woman's fantasy which saves her life...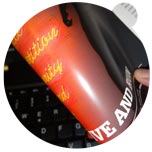 Sit In Series Log: Day One
Log series by Fashionoffice publisher Karin Sawetz through March, April. The logbook is a mix of personal observation and editorial coverage of cultural...


Selected SHORT MESSAGES (from the FashionFeeds; FashionFeeds per Email subscription):

+Music
7 Mar 2013 - #Music Free Download! 'Girls' (feat. Fat Tony and feminist pop musician JD Samson) by French Horn Rebellion
5 Mar 2013 - 12,000,315 views tracked for #music video 'Schau nicht mehr zurück' by Xavas (Xavier Naidoo and Kool Savas)
5 Mar 2013 - "The recording of 'À tout à l'heure' started out in my garden..." Bibio's album 'Silver Wilkinson' (14 May, Warp Records)
+Race Wear
6 Mar 2013 - #Documentary by #F1 driver Mark Webber about race wear
+Statistics
7 Mar 2013 - Click-friendliest countries on ads on #Fashionoffice: Italy (CTR 46.42%), Spain (24.64%), United States (24.11%)


Imprint (C) Sawetz, since 1996