Subscribe to the Trendletter!
April 2013 - III: Split-film for Eyewear; Haute Joaillerie inspired Perfume; Ocean inspired Jewellery;...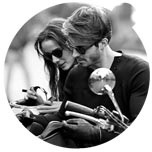 Split-film characters 'The Lovers'
'The Lovers' are two of the characters of the new eyewear campaign 'Frames of Life' by Giorgio Armani. The filmic lifestyle story is located somewhere in an Italian city...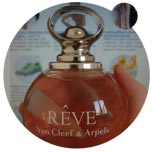 Perfume inspired by Haute Joaillerie
At the first 'tasting', the coming perfume 'Rêve' (French for 'Dream') by the Parisian jewellery house Van Cleef & Arpels awakens...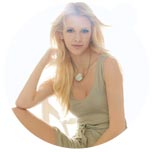 Jewellery inspired by the ocean and rebellious women
Pierre Lang's Spring/Summer 2013 collection appears sun-drenched and shows sparkling free spirit...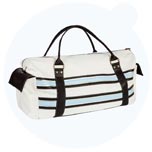 'Mr. Big' is the name of the weekender bag
...designed exclusively by Guido Maria Kretschmer for the collaborative fashion project with eBay. "I call this 'Democratic Couture'"...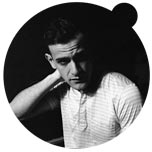 Josef Salvat performs live at Sundance London 2013
In early April 2013, the film and music festival Sundance London (25 - 28 April) announced the schedule of music live...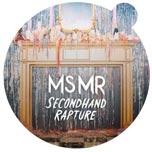 MS MR's music video
...'Hurricane' is a "bewitching glimpse into otherworldly experiences of suburban youth" - some of these experiences happen in a wigs salon...

Selected SHORT MESSAGES (from the FashionFeeds; FashionFeeds per Email subscription):

+Music, videos, films
12 April - #Music 'Walk On Air' by Minus The Bear, soundtrack video game 'Injustice: Gods Among Us' (album, game 16 April)
12 April - #Music video 'Let the Day Begin' by Black Rebel Motorcycle Club, album 'Specter At The Feast' (released mid-March 2013)
11 April - #Music #film Hanni El Khatib performing with Dan Auerbach in Nashville (Khatib live 14 Apr Coachella)
11 April - Acrophobic plane Dusty trains for 'Wings around the Globe'-race, #Disney #movie 'Planes' release Aug, director Klay Hall (The Simpsons, Garfield...)
11 April - Is this pilot in his airplane Corsair F4 shaking to the #music? Interactive video for Boys Noize's 'Stop' (LP 'Out Of The Black'), French director Barzolff
10 April - #Music video premiere on Noisey: 'Trouble' by Thunderbird Gerard
10 April - #Music Moon Duo's 'Trails' remixed by White Rainbow, from Record Store Day LP 'Circles Remixed' (limited to 1000, 20 Apr)
9 April - Free #music download for limited time 'Friday Nights' by Viceroy and French Horn Rebellion
9 April - Electronic-hip hop #music 'Acrylics' by TNIGHT (Hudson Mohawke + Lunic), tour: live at night on 19 Apr at Coachella,...
+Statistics
11 April - The #FashionFeeds item concerning the #art documentary about Ron Mueck's work for Fondation Cartier Paris...

Imprint (C) Sawetz, since 1996