Subscribe to the Trendletter!
April 2013 - V: Illustrator for Body Sprays; Mother's Day Tips; Hair Care Test;...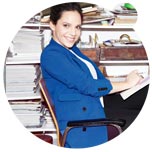 Kera Till for Biotherm's Eaux
Biotherm's Eaux body sprays received new 'clothing' by illustrator Kera Till who was inspired by the Oceanographic Museum of Monaco...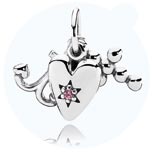 Jewellery symbolizing 'Hope, Love, Faith'
Pandora sent jewellery tips for Mother's Day. The pendant with the symbols for Hope (the anchor), Love (heart), Faith (cross) is...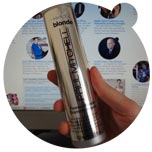 Hair care test: Forever Blonde
Paul Mitchell sent product samples from the new line 'blonde'. The press release referenced the 'Myth of Blonde' and legendary sex appeal...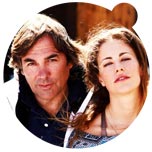 Alpine skiers Hubertus von Hohenlohe and Resi Stiegler
...are the faces of 'Princess skincare' from the aesthetical line by Austrian headquartered company Croma-Pharma...

David Lang's 'The Whisper Opera'
...is inspired by revealed secrets found on the internet. On 30 May, the world premiere will happen at the MCA (Museum of Contemporary Art) Chicago...

Selected SHORT MESSAGES (from the FashionFeeds; FashionFeeds per Email subscription):

+Music
23 April - Upload your photo(s) until 30 April for Tricky's #music video for 'Hey Love', album 'False Idols'
23 April - #Fashionoffice #music favorits on Big Black Delta's debut album: Money Rain Down, Side Of The Road, Capsize,...
22 April - #Music 'Over The Love' by Florence + The Machine, soundtrack #movie 'The Great Gatsby' (release film, audio in early May)
20 April - #Music video 'In The Crew Of Tea Time' by Sébastien Tellier & Caroline Polachek (Record Store Day release on vinyl, 20 Apr)
19 April - #Music Daft Punk's 'Get Lucky - ft. Pharrell Williams'
19 April - #Music Gainsbourg's 'Je t'aime...' by The Holydrug Couple 30 sec longer "a duration Serge would appreciate after being accused of recording live sex in the original"
18 April - #Music 'River / White Socks & Drawers' by Davell Crawford, album 'My Gift To You' (11 June, Basin Street Records)
+Music & Fashion
19 April - #Music festival Coachella inspires #fashion: glow-in-the-dark effects like reflective stones on chiffon, prints on jersey, light-throwing accessories...
+Statistics
18 April - Last 7 Days, Top Trending on #Fashionoffice: the Fashion Feeds item concerning Disney's movie 'Planes'...

Imprint (C) Sawetz, since 1996