Subscribe to the Trendletter!
May 2013 - I: World Photography Awards; Fashion Shooting Insights; Interactive Media Art;...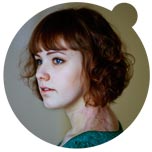 Andrea Gjestvang's photos of survivors of the massacre on the island Utøya
...were awarded with 'L'Iris d'Or/Sony World Photography Awards Photographer of the Year'...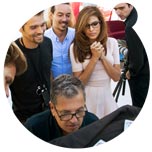 Eva Mendes & Mario Testino
...at the shooting in Beverly Hills with view over West Hollywood for Vogue Eyewear's new Spring/Summer 2013 campaign...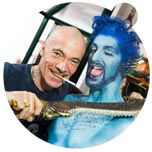 Pierre et Gilles for Lifeball
The forthcoming Life Ball magazine provides insight into the shooting with model Tony Ward for the Life Ball poster at the studio of Pierre et Gilles...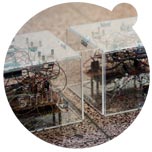 Interactive media sculpture 'Love in the automation age'
...by the German artists Carolin Liebl and Nikolas Schmid-Pfähler is part of Toolkit Festival, 9 - 11 May 2013, Venice. The art work consists of two robots...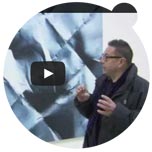 Waldemar Januszczak introduces into Mat Collishaw's art
The painting about cocaine dealers and the glamorous lifestyle promoted in glossy fashion magazines...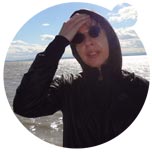 'Hunter's Life' series by Karin Sawetz
Issue one: Fashionoffice publisher Karin Sawetz about media measurement methods and how to keep on track with reality...

Selected SHORT MESSAGES (from the FashionFeeds; FashionFeeds per Email subscription):

+Music
29 April - #Music 'Young and Beautiful' by Lana Del Rey, soundtrack #movie 'The Great Gatsby' (release in early May)
27 April - #Music Mike Marlin shares 'The Murderer' from the album 'Grand Reveal' (28 May; on tour with English punk rockers The Stranglers)
27 April - #Music Tricky shares free download of 'Tribal Drums - ft. Francesca Belmonte and Tristan Cassell', album 'False Idols' (27/28 May on False Idols / !K7 Records)
26 April - #Music electro-pop trio Dragonette in their rehearsal space in Canada: 'Giddy Up' video premiere on Papermag
26 April - #Music 'Some Kind of Joke' by AWOLNATION, from the compilation 'Iron Man 3: Heroes Fall' (30 Apr, Hollywood Records)
24 April - Dancing guitars, piano, drums... #music live performance 'The Pearl' by The Veils at London's Abbey Road Studios (tour in North America)
24 April - "Adieu l'électro, rebonjour les guitares,..." #music 'The Conversation' by Texas (title track of new album, May)
23 April - #Music Janelle Monáe's first single 'Q.U.E.E.N. Feat. Erykah Badu' from the upcoming album 'The Electric Lady'
+Fashion, Art
25 April - #Music #fashion video with Beyoncé as 'Mrs. Carter' in beach outfits by H&M
25 April - Images of old people, witnesses of history, by #artist JR in #Berlin, project 'Wrinkles of the City'
25 April - 'Public Alchemy' 13th #Istanbul Biennial: "How does the art market shape the ways in which contemporary art is made public?..."
+Statistics
25 April - Top Content last 7 days: article about Kilian Hennessy's 'Good Girl Gone Bad' perfume, collection 'In the Garden of Good and Evil'...

Imprint (C) Sawetz, since 1996