Subscribe to the Trendletter!
May 2013 - V: XXX Man and Gender Equality; Phone App and Robo Bar; European Alps' Tracht;...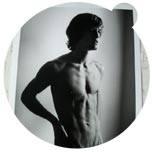 Sam Scott Schiavo's photos
...are on show at the exhibition 'XXX Man' at the Viennese fashion store Tiberius. The 'XXX Man' exhibition references gender equality, body-culture...

When people make robots for shaking their drinks
The Makr Shakr robots' output (cocktails) is derived from the input of the users who send their recipes via phone app to the robo bar...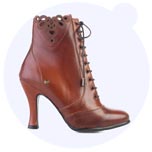 Women's wear referencing the heritage of the European Alps
Fashionoffice collected three items (shoes, bag, legwarmers) for the vintage Tracht style FW 2013/14...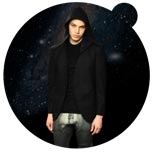 Men's cosmic colors
...sky black, star grey and sunny orange seen at the 'Blacktop Astronauts' FW2013 collection by New York-based designer Brian Wood...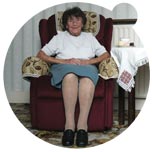 Austrian women in Great Britain
Photographer Marion Trestler's photo/oral history book 'Destination UK - Women Immigrants from Post-War Austria' presents 27 women...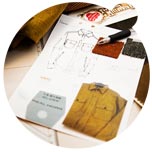 Menswear that tells the story of the beginning of H&M
H&M provides the first insights into the design inspiration of the new men's collection 'Mauritz Archive'...

Selected SHORT MESSAGES (from the FashionFeeds; FashionFeeds per Email subscription):

+Music
17 May - Disco #music 'Barbarians' by Escort from the upcoming remix EP (25 Jun), on tour in US, CA and EU (Austria, Portugal)
15 May - #Music video 'One Girl/One Boy' by !!! with guest vocalist Sonia Moore, album 'THR!!!ER' (on US tour)
14 May - #Music Radiation City x G_Force f. TxE Remix of 'Zombies' from the album 'Animals In The Median' (21 May via Tender Loving Empire)
14 May - #Music premiere Boys Noize Remix of Pet Shop Boys' 'Axis' from the album 'Electric' (12 July)
14 May - Party #music download Little Boots' 'Broken Record (Cosmic Kids Remix)' via VICE's THUMP
14 May - #Music stream album 'Secondhand Rapture' by MS MR accompanied by visuals by 5 directors ('Secondhand Captures')

+Photography, movie, motor, fashion
18 May - #Gender #transgender #plasticSurgery - article on Slate "From Plastic Surgery to Gender Reassignment: Searching for the Perfect Body"
17 May - Marialy Rivas' #movie 'Young and Wild' is on tour; 9 Jun 'identities - Queer Film Festival' in #Vienna
17 May - Dolce Gabbana face, Vogue blogger David Gandy, model Yasmin Le Bon... in Jaguar Heritage Racing cars at Mille Miglia (currently most of the MM drivers are nearby Bologna, Ravenna)
16 May - #Movie 'Before Midnight' - Ethan Hawke, Julie Delpy as couple two decades after they met in Vienna... release on 24 May in US
16 May - #Fashion video 'Veneration' showing a man and a woman; outfits by X-Adnan, Antonio Garcia, Carlos Diez...
15 May - #Fashion video 'Escape to Paradise' - presentation of #swimwear by Hunkemöller

Imprint (C) Sawetz, since 1996