Subscribe to the Trendletter!
June 2013 - III: Billionaire's Yacht and a Textile Designer; Crowd Kissing and Fashion Charity; Spicy Installation;...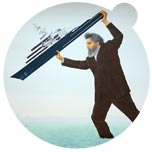 A billionaire and a textile designer at La Biennale
...quasi 'seen' at Jeremy Deller's room Nr. 2 with the painting 'We sit starving amidst our gold' at the British Pavilion...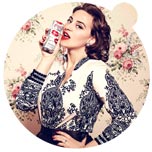 Coca-Cola's crowd kissing and fashion charity for heart health
...in collaboration with Maybelline Jade and designer Lena Hoschek on occasion of Vienna Fashion Night...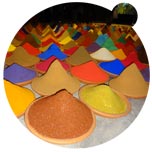 The spiciest installation at La Biennale di Venezia!
The Latin American Pavilion is thanks to artist Sonia Falcone the spiciest of the whole Biennale. Her installation 'Campo de Color'...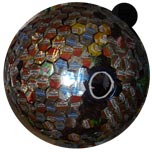 A Pilsener space capsule?
Simón Vega's capsule at the Latin American Pavilion carries the name 'Third World Sputnik' and refers an Soviet Space flight with mannequin on board...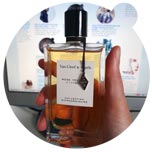 Exploring the new perfume 'Rose Velours' by Van Cleef & Arpels
Perfumer Antoine Maisondieu composed some masculine notes around the very female rose. The most...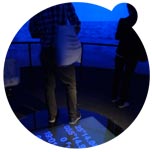 Walking on Water
Mohammed Kazem's video-sound 360° installation at the Pavilion of the United Arab Emirates in Venice evokes an ambivalent feeling of openness (freedom)...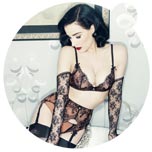 Dita Von Teese's lingerie
...'Von Follies' will be presented by the Viennese store 'La Petite Coquette' on 13 June; the same day the city presents its fashion side at Vienna Fashion Night...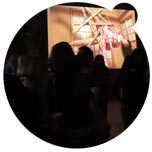 The perfect body?
A girl in bondage, male bodybuilders, beauty docs, tattoo artists, and other body shapers caught the visitors' eyes at 'Resistance' by Ali Kazma, Pavilion of Turkey...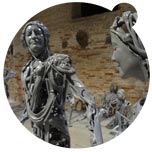 Pawel Althamer's sculptures at La Biennale di Venezia
The artist's message for visitors of the installation 'Venetians' at 'Il Palazzo Enciclopedico' is "Open yourself"...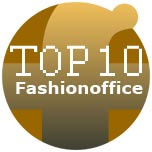 Top 10 (most popular, most viewed) #Fashionoffice pages and clickrates in May 2013
Measured by FeedBurner, AddThis, Google Analytics...


Selected SHORT MESSAGES (from the FashionFeeds; FashionFeeds per Email subscription):

+Music
7 June - #Music 'Clash (Jupiter Remix)' by Caravan Palace (tour in UK, Russia, US, Canada, CH, DE...)
7 June - #Music 'Mom+Pop's Boombox: Vol 1' by New York based record label Mom+Pop, artists Jagwar Ma, Polica, Flume...
6 June - #Music Boys Noize (Alex Ridha) about 'Starwin', 'Go Hard' EP "...a 909 x 303 Disco Acid House track with summer vibes" (24 Jun, Boysnoize Records)
6 June - #Music 'Came Back Haunted' by Nine Inch Nails, album 'Hesitation Marks' (3 September on Columbia Records)
6 June - #Music Wu-Tang Clan 'Family Reunion'; RZA says "May the Wu reunion inspire family reunions throughout the world."
5 June - #Music album stream 'Perfect View' by Lust For Youth (release on 11 June on Sacred Bones Records)
5 June - #Music 'How Can You Trust A Feeling' by The Dig, 'Tired Hearts' EP (out now, on tour in US)
3 June - #Music 'Vocal' by the Pet Shop Boys, album 'Electric' (release on 15 July; on tour in Europe, Asia...)

Imprint (C) Sawetz, since 1996