Subscribe to the Trendletter!
July 2013 - III: Sporty Outdoor Activities, Mountain Trekking, Picnic, Cycling...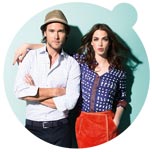 Shirts, blouses inspired by the sparkling sea, sailing regattas, sporty outdoor activities
...seen at the preview images of the Spring/Summer 2014 collection by Eterna...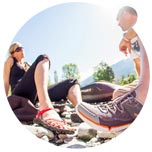 Shoes for mountain trekking, river walking and après-outdoor
...presented by the Californian footwear label Teva for SS2014. Teva's water sports sandal celebrates its 30th...

Lena Hoschek's summer pieces for party, picnic, cocktail
...seen at Berlin Fashion Week. The items are inspired by the late 1950s, early 60s elegant Lady-style...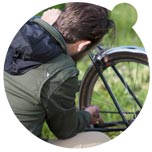 Textile technology for urban rider outfits
...seen at the current Fall/Winter 2013 'Commuter' collection by Levi's. The men's items are designed (material and cut) especially...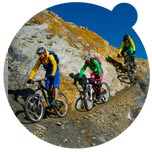 Cycling routes through the Alps
Mountaineers from Tyrol elaborated cycling tours for three different fitness and technique levels through the Alp region of the Paznaun valley...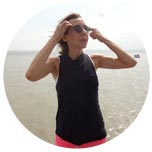 'Hunter's Life' series by Fashionoffice publisher Karin Sawetz
Is Edward Snowden a symbolic figure? The answer must be 'yes'. It only differs (country wise) for what the...

Selected SHORT MESSAGES (from the FashionFeeds; FashionFeeds per Email subscription):

#education #kids #textile #research #music #sport #fashion #art #wigs #fabric #skateboarding #culture #photo
10 July - Summer #education material for #kids, seen at #MCAChicago '4D Anatomy Shark' with medical education-quality organs...
10 July - Useful tools by #Euratex '#Textile #research in Europe 2013' p. 4 "Clothing gets more individual, adaptive and multi-functional"
10 July - #Music premiere Casiokids' remix of 'The Mess' by Kid Astray from the debut EP 'Easily Led Astray'
9 July - #Sport #fashion video 5x world champ, Roxy lifestyle ambassador Stephanie Gilmore at #ROXYPro Biarritz 10 - 14 July
9 July - #Music Portugal. The Man (on tour in US) share 'Purple Yellow Red & Blue' remixed by Passion Pit
9 July - #Art video Lorna Simpson (exhibition at Jeu de Paume #Paris, until 1 Sept) about portraits, #wigs and the creation of identity...
8 July - Seeing the world through #movies, Wexner Center for the Arts - 'The Man in the White Suit' about a #fabric that never wears out
8 July - #Skateboarding #culture - documentary by Levi's about the first free public use skate park in #India
6 July - Behind-the-scenes video Sleek Magazine's #photo production in #Istanbul, #fashion by Asli Filinta, Ece Gözen, Nazli Bozdag, Nevra Karaca

Imprint (C) Sawetz, since 1996