Subscribe to the Trendletter!
July 2013 - IV: Windsurfing Menswear; Polo Player for Fragrance; Art in Vienna, Venice...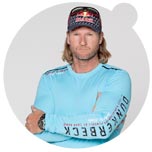 Camp David x Björn Dunkerbeck's windsurfing menswear SS14
Windsurfer Björn Dunkerbeck (41 World Champion titles!) incorporated his requirements into the...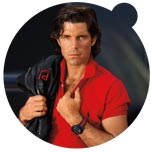 Polo player Nacho Figueras
...in high-speed short-film by Bruce Weber for Ralph Lauren's new fragrance 'Polo Red'. The video reminds late 1970ies action movies where...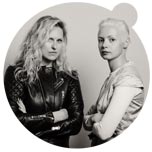 Artistic directors of Viennafair
Vita Zaman and Christina Steinbrecher-Pfandt use Vienna's historical hub function and installed a program around the idea of East meets West...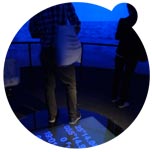 Walking on Water
Mohammed Kazem's video-sound 360° installation at the Pavilion of the United Arab Emirates in Venice evokes an ambivalent feeling of openness (freedom)...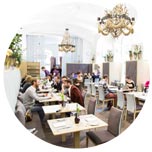 Strawberry honey pot
Viennese restaurant Tian provided some recipes for the ones who are green field and outdoor connaisseurs. Fashionoffice selected one...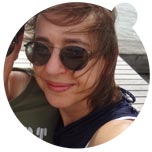 'Hunter's Life' series by Fashionoffice publisher Karin Sawetz
Who collects the most interesting data? It is not Google or Facebook which assembles the most sensible information...

Selected SHORT MESSAGES (from the FashionFeeds; FashionFeeds per Email subscription):

#music #Vogue #photos #fashion #skateboards #film #Fashionoffice #statistics
17 July - #Music video Bo Saris' 'She's On Fire', Wankelmut publishes remix (release soon)
17 July - #Music Pet Shop Boys share new remix by Jack and Joy for the single 'Vocal', album 'Electric (out now)
17 July - #Vogue portrait "Off to the Races: Olympic Skier Lindsey Vonn", #photos by Annie Leibovitz
16 July - #Music video 'So High' by Ghost Loft (aka LA based producer Danny Choi), directed by Daniel Iglesias Jr. and Zack Sekuler
16 July - Sybil Steele's #fashion #photos for Billabong's Colour Love Campaign 2013
16 July - Effects of color-powder on flying #skateboards; short-#film 'The Revenge of the Beasts' by Sebastian Linda, #music by Woodkid (main song)
15 July - #Fashionoffice #statistics during the last 7 days: most viewed and shared content
15 July - #Music 'The Warden' by Chelsea Wolfe, album 'Pain is Beauty' (3 Sept) EU tour in Oct/Nov Prague, Linz, Bologna...
13 July - #Fashion #music 'Yoü and I' creative director Lady Gaga, video directors Inez & Vinoodh (exhibition of #photos at Gagosian Gallery, Beverly Hills)
13 July - Kathleen Hanna (Bikini Kill, Le Tigre) releases #music album under the name 'Julie Ruin' in Sept, check out new video, tour on her website...
12 July - #Music French electro-swing band Caravan Palace shares 'Beatophone (Club Mix)' (on tour in US, in July California...)

Imprint (C) Sawetz, since 1996