Subscribe to the Trendletter!
August 2013 - I: Photography and Cinema; Curated and User Styling Photos; Vienna Fashion Week...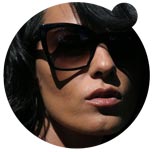 Actress Edita Malovcic in editorial fashion shooting
At the photo-screening by photographer Michael Dürr, the actress will present the Austrian horror movie 'Blutgletscher'...

Levi's curated photos and user images of 501 jeans
Curated photos of actors like Kate Bosworth and Michael Polish and user contributions at the book '501 Interpretations'...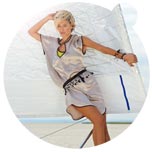 Pitour at Vienna Fashion Week
MQ Vienna Fashion Week (11 - 15 September) sent the first dates concerning the shows of Austrian designers. Vienna-based Pitour will present on...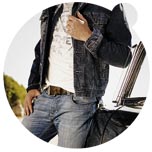 Men's jeans style
...seen at the end of July 2013 at the new collection by Pioneer for Spring/Summer 2014. The adventurous Wild One-spirit with 1950/60s touch is made of...

Top 10 Fashionoffice pages and clickrates in July 2013
...generated on 1 August by FeedBurner, AddThis, Blogger, Google Analytics with traffic data by Adsense, Quantcast...

Selected SHORT MESSAGES (from the FashionFeeds; FashionFeeds per Email subscription):

#music #Fashionoffice #Quantcast #photo #actress #LouisVuitton #swimwear
31 July - #Music 'Love In The Sky' by TheWeeknd (on tour in Sept, Oct, Nov in Canada, US)
31 July - Dance #music 'What a Difference Your Love Makes' by Londoner duo Basement Jaxx (remixes EP out in Sept)
31 July - #Fashionoffice real-time profile by #Quantcast
28 July - Video from the #photo shooting by Peter Lindbergh with #actress Michelle Williams for #LouisVuitton
28 July - #Music 'Hey, Doreen' by NYC's Lucius, album 'Wildewoman' (15 Oct; on tour in Jul, Aug... in Canada, US)
28 July - Video Yu Tsai's #photo shooting inspired by Rio, starring Irina Shayk for Beach Bunny #Swimwear

Imprint (C) Sawetz, since 1996