Subscribe to the Trendletter!
August 2013 - III: Music's impact on Art and Fashion; Technology for Sport Measurement; Social Research and a Clothing Campaign...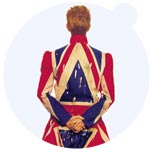 David Bowie's impact on art and fashion
The world touring retrospective 'David Bowie is' provides insights into the cultural and social changes of the last five decades...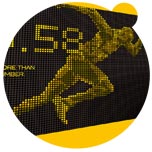 Seiko's technology for measuring athletic performances
...at the IAAF World Championships Moscow. Fashionoffice looked closer at IAAF's history and the events...

Sport, social research and a clothing campaign
The special exhibition 'The Unemployed from Marienthal / The Red Vienna' at the Karl-Marx-Hof in Vienna...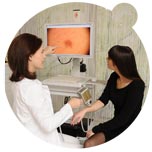 Age spot or dangerous melanoma?
Just in time with the hottest and sunniest days of the year, the esthetical Medical Center Juvenis Vienna sent information about age spots...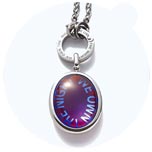 Fashionoffice selection: jewellery for disco and parties
The pendant 'Pebble' from the 'P1 by Leonardo' collection pays homage to Germany's legendary night club P1 in Munich...

Alpine Athlete Film Tour
From 4 October 2013 until 10 January 2014, the Alpine Athlete Film Tour will travel in Europe (Germany, Austria, Switzerland, Italy, Spain)...

Selected SHORT MESSAGES (from the FashionFeeds; FashionFeeds per Email subscription):

#Art #dance #photography #music #slapstick #movies #technology #Edinburgh
9 Aug - #Art 'Siva in Motion' by Shigeyuki Kihara - Samoan #dance and 19th century Western #photography
9 Aug - #Music video made from found footage cabaret scenes for '3 Days' by Rhye
9 Aug - #Art and the cultural code of #slapstick #movies at Kunstmuseum Wolfsburg, Germany (until 2 Feb 2014)
9 Aug - #Music 'Come A Little Closer' by Cage The Elephant, third studio album announced for autumn on RCA Records (Sept tour in US)
9 Aug - #Music 'Do You Want A Man? (John Hill and Rich Costey Remix)' by The Vaccines, EP 'Melody Calling' (11 Aug via Sony Music)
8 Aug - Speakeasy-swing #music 'Once Again' by LA-based noir-pop quartet Leftover Cuties (on tour in US)
8 Aug - Nam June Paik's influence on #technology in #art; #Edinburgh International Festival (9 Aug - 1 Sept 2013)

Imprint (C) Sawetz, since 1996