Subscribe to the Trendletter!
August 2013 - V: Impact of Design on Art; Mozart in Glamour World; The Western Shirt...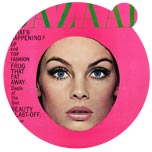 The impact of everyday objects on art and vice versa
The exhibition 'Pop Art Design' at Moderna Museet Stockholm documents with pieces from art, design and media new roles...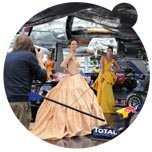 Mozart opera between airplanes, F1 cars and fashion
Photo-shooting at Hangar-7 at the Salzburg Airport on occasion of the presentation of Lena Hoschek's evening gowns for...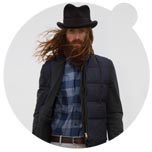 The Western Shirt
Levi's continues its 'Icons Reinterpreted'-series with the 'Western Shirt'. The design references original clothing from Levi's archives (since 1873)...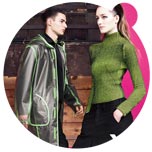 Mix of tradition and technology, past and future
The new Y-3 campaign pays homage to the concept behind Yohji Yamamoto's collaborative adidas collection...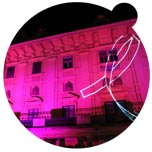 Estée Lauder's pink illumination tour in October
Buildings worldwide will shine in the Pink Ribbon color. The Austrian Castle Esterhazy will light in the color of hope on...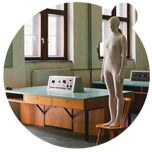 Experimental design strategies for future urban mobility
At Vienna Design Week (27 Sept - 6 Oct), professionals explore new design strategies with academic approach...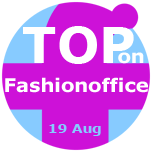 Last week's top content on Fashionoffice
Last 7 days, generated on 19 August 2013 by FeedBurner, AddThis, Blogger, Google Analytics with additional traffic data by Adsense and Quantcast.


Selected SHORT MESSAGES (from the FashionFeeds; FashionFeeds per Email subscription):

#Music #athletes #sports #fashion #Fashionoffice #performances #photography
21 Aug - #Music 'Most Read Tracks - 7 Days' on Pitchfork: 'Eras' by Juana Molina, album 'Wed 21' (28/29 Oct via Crammed Discs)
21 Aug - #Music David Bowie 'Golden Years (Virgin Magnetic Material Remix)'
20 Aug - #Music video Agnes Obel's 'The Curse', album 'Aventine' (30 Sept, currently on tour in DK, BE, UK, DE...)
20 Aug - 17 #athletes (Serena Williams, Rafael Nadal...) for Nike Tech Pack #sports #fashion collection (coming 29 Aug)
20 Aug - #Music Promised Land Sound share 'Fadin' Fast' from the self-titled album (24 Sept via Paradise of Bachelors)
20 Aug - #Music 'Seven Nights Seven Days' by The Fratellis, album 'We Need Medicine' (8 Oct via BMG, EU tour in Nov, Dec)
20 Aug - Most viewed articles on #Fashionoffice .org/culture (#performances, #photography, art...) in summer 2013
19 Aug - Most viewed articles on #Fashionoffice concerning Fall/Winter 2013/14 #fashion
19 Aug - Top ten viewed/clicked FashionFeeds concerning #music during last month
17 Aug - #Music video premiere of Five Knives' 'Vive Le Roi' on Fuse "This is the most evil dinner party we've ever been invited to"
17 Aug - #Music video Avenged Sevenfold's 'Hail to the King' (album 27 Aug, on tour in US; in Nov/Dec in EU)

Imprint (C) Sawetz, since 1996