Subscribe to the Trendletter!
September 2013 - I: Watchmaker's prize at Venice Film Festival; Bangkok Couture in Vienna; Recipes...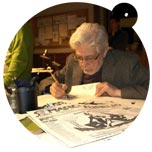 Jaeger-LeCoultre prize for filmmaker Ettore Scola
...at the 70th Venice Film Festival. After the 'Jaeger-LeCoultre Glory to the Filmmaker 2013' ceremony, Scola's new film...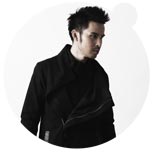 'The Urban Apparel' designer Nukoolkit Aeamla
...will show his new collection at 'Bangkok Couture' during MQ Vienna Fashion Week (11 to 15 September 2013)...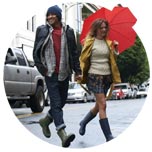 Boots for rainy weather
On occasion of the rainy weather in Vienna, Crocs sent rain boot news with lifestyle pictures and images of the light-weight footwear pieces...

Energy-saving hair drying
Hair drying on hot summer days is easy; in some cases, the natural wind is the best hairdryer. But as soon as the days are getting colder...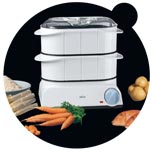 Easy recipe for the figure and body's vitality
Braun Household provided some recipes for the 'MultiGourmet F20' food steamer. Fashionoffice selected one of them after the criteria...

Blueberry pancake recipe
...shared by the female farmers from the Ramsau, Dachstein in Austria. Some of the farm buildings were built around 500 years ago and even the...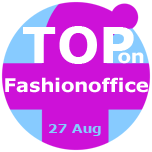 Top content on Fashionoffice
The 'Hunter's Life' series is the magazine's top content of last week. The report about the top ten viewed/clicked FashionFeeds concerning #music...


Selected SHORT MESSAGES (from the FashionFeeds; FashionFeeds per Email subscription):

#Music #Fashionoffice #Quantcast #art
27 Aug - #Music video 'Made To Love' by John Legend; creative director Yoann Lemoine (aka Woodkid)
26 Aug - #Music Stereogum's 5 Best Songs Of The Week: 'Chain My Name' by Poliça (album 'Shulamith' 18/21/22 Oct)
26 Aug - #Fashionoffice real-time profile by #Quantcast (fashionoffice.org, fashion.at, confashion.com, beautyme.com...)
25 Aug - #Music 'Eliza' by Anna Calvi, album 'One Breath' (7 Oct via Domino Records)
25 Aug - #Music Nine Inch Nails' 'Find My Way' (album 'Hesitation Marks', 3 Sept, Columbia); Trent Reznor "In Conversation..."
24 Aug - #Music Manu Delago's 'Bigger Than Home'; premiere 'Manuscripts Ensemble' at #Swarovski Kristallwelten, 30 Nov #Austria
24 Aug - #Music 'A Long Way - ft Andreya Triana' by Manu Delago, album 'Bigger Than Home' (tour UK, FR, CH, AT, DE...)
22 Aug - #Art Kathrin Longhurst's 'Women of the Revolution' on magazine cover alike formats with titles 'sassy', 'naughty', 'snob'...

Imprint (C) Sawetz, since 1996