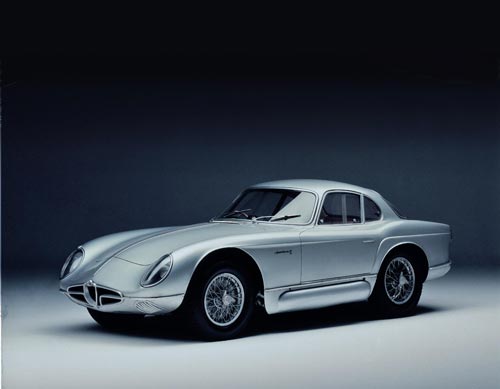 Alfa Romeo at Mille Miglia 2014
Tomorrow on 15 May 2014, the famous vintage car rally Mille Miglia through Italy will start; since yesterday, the car numbers and road-books are distributed and the cars have to pass technical checks.

More than 400 cars (models from the 1920ies up to 1957) will be on the road following a route that begins in Brescia and leads to Rome and back over Bologna to Brescia (18 May).
Alfa Romeo participates with some historical cars from its own museum. One of them is the Alfa Romeo '2000 Sportiva' from 1954 (designed by Franco Scaglione, the same who designed the 'Giulietta Sprint' and the '33 Stradale') such as on view on this page. Additionally, the car maker will show vintage and current models together with documentary photographs from the specific times at route points like Padua or Rome.