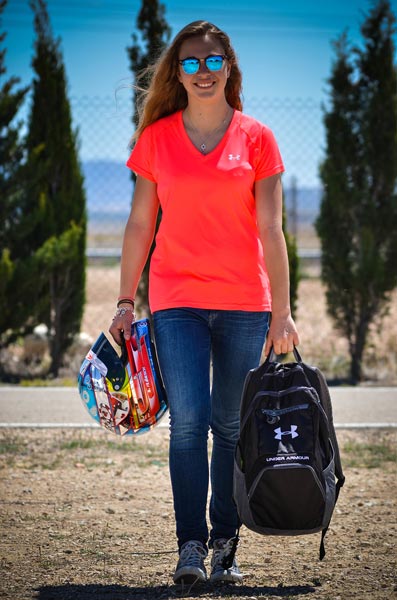 A girl's goal:
2017 Formula 3
2019 Formula 1
In early August 2014, sporting goods producer Under Armour sent some images on occasion of the collaboration with 13 years old German cart driver Sophia Floersch who is now part of the 'UA Athlete Team Germany'.

fig.: Sophia Floersch in t-shirt and with backpack by US label Under Armour; below: Sophia Floersch in her cart.

Styling up athletes is the main theme on the label's website. Currently, UA presents the styling of outfits on famous female athletes. Additonal videos show the women during photo shoots and speaking about their work and their 'will' such as ballerina Misty Copeland or Olympic gold medals winner Lindsey Vonn.

Sophia Floersch isn't yet part of the women's movement (#IWILLWHATIWANT) on Under Armour - but perhaps she will be when she is F1 driver in 2019.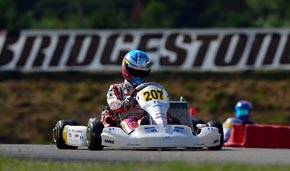 more motor>