30 December 2016

Fashionoffice tip: Luxury, high-tech and security for urban mobility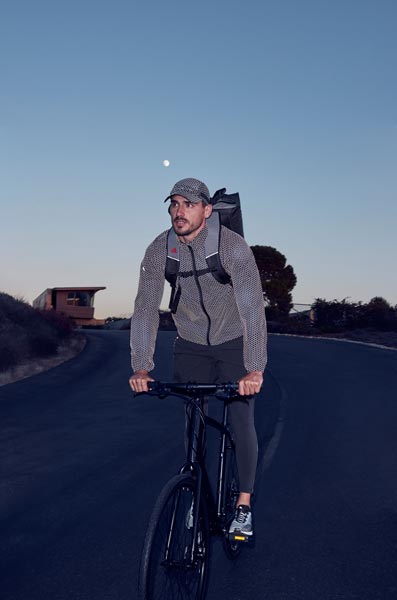 Several years ago, leading European cities have joined the challenge to build an environment for a positive co-existence between walkers, cyclists, motor bikers, cars and public transport; sometimes it seems as if the challenge has become more and more a competition concerning the best solutions of city planners. One of the hottest themes here in Vienna for example are bicycle roads which should increase the safety of cyclists on the streets. Whatever the urban architects develop and if the roads are safe enough or not, circumstances like diminished visibility caused by darkness can be counteracted by the cyclists themselves such as with a reflective jacket seen at the upcoming Spring/Summer 2017 collection by Porsche Design Sport by adidas.
The collection bases on the contemporary approach to urban mobility and includes fashion for the most common means of mobility in metropolitan cities. There are items for very sporty activities like the 'Commuting in Darkness' line (with reflective jacket or running shoes) to more casual sports pieces such as leather sneakers which appear almost like classical men's black shoes - only streamlined.
fig. right: Tailored Reflective Jacket and Reflective Cap II from the 'Commuting in Darkness' range by Porsche Design Sport by adidas, Spring/Summer 2017. The jacket and cap are made of a fabric with hexagonal print which becomes visible when illuminated. The image below shows the print used for the Reflective Mix Jacket with woolen knit sleeves.