Fashionoffice tracked by the most elaborated tools online in Sept 2009
Sources of the statistical data: Google Analytics, Quantcast, Alexa (compare the rankings May, Aug, and Sept)
Date: 30 September 2009
Important note: From the start (early 2006) and through the years of monitoring traffic and its effects on rankings in search engines by using measurements of third-parties (Google, MSN, Alexa…), Fashionoffice has checked constantly together with official authorities for internet security and administration the reliability of the data delivered by the server of Fashionoffice.org.
Google Analytics: the most viewed pages in July 2009, Aug 2009, Sept 2009
Quantcast.com tracks the advertising pages of Fashionoffice:
Advertising inventory (ad impressions of 728x90, 120x600, 300x250, 200x200, 120x240, 120x90)*
*Data are measured on the ad pages of Fashionoffice.org and its special channels (fashion.at, beautyme.com, confashion.com, FashionAvigator.com, styleradar.com, beautyradar.com) only. Not all content pages are carrying advertising. The advertising inventories of the Fashion Feeds or the Mobile Site are not included. The eMail-Trendletter has no advertising slots.
Countries (Uniques in %): United States 23.27 Germany 7.62 Austria 6.42 United Kingdom 5.78 Korea, Republic of 4.90 Canada 2.77 Netherlands 2.36 China 2.19 Italy 2.35 India 2.08 Australia 2.07 France 2.03 Brazil 1.45 Russian Federation 1.40 Thailand 1.34 Turkey 1.33 etc.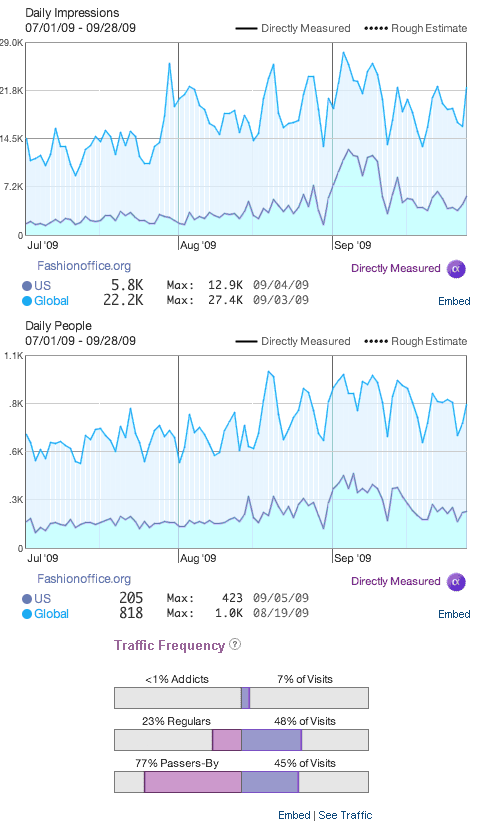 Alexa.com
(compare the Alexa ranking from May 2009, Aug 2009 with the most viewed pages in July, Aug, Sept)
Note: The URL Fashionoffice.org appears through the keyword analysis on Alexa.com much more international, although both domains (fashion.at/Fashionoffice.org) are directed to the same space.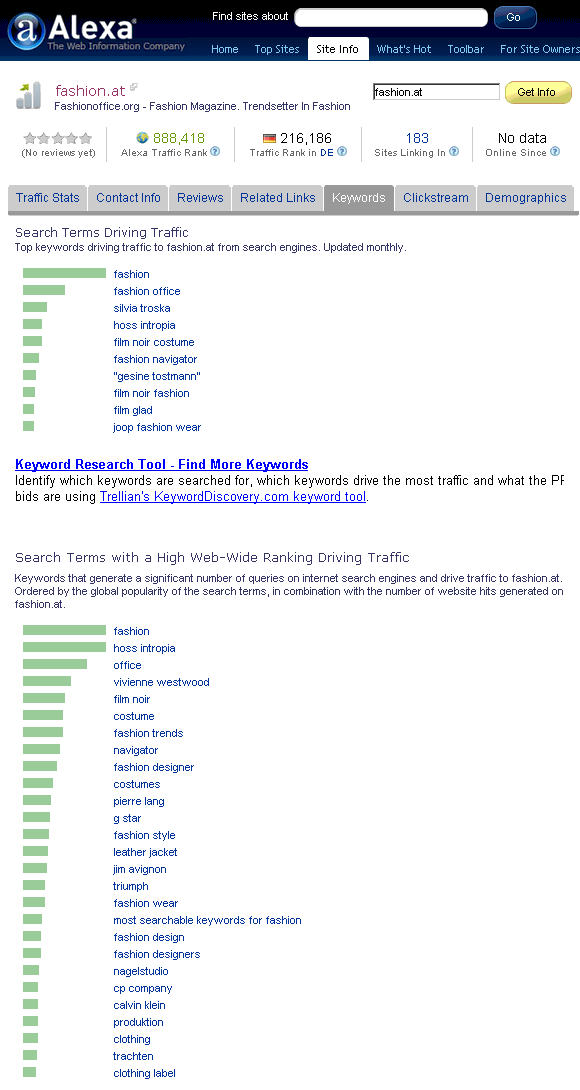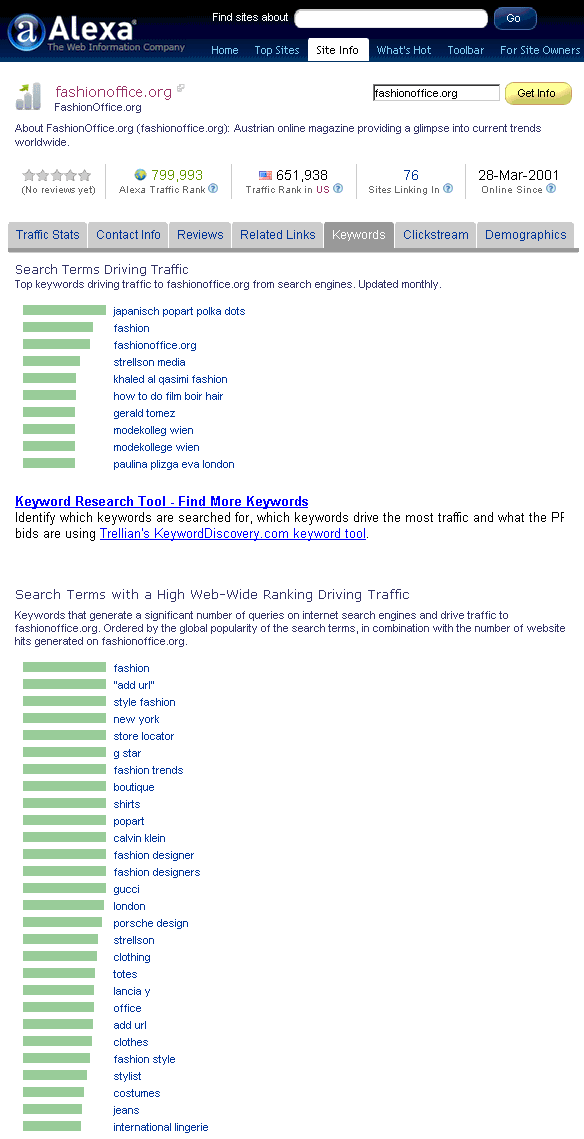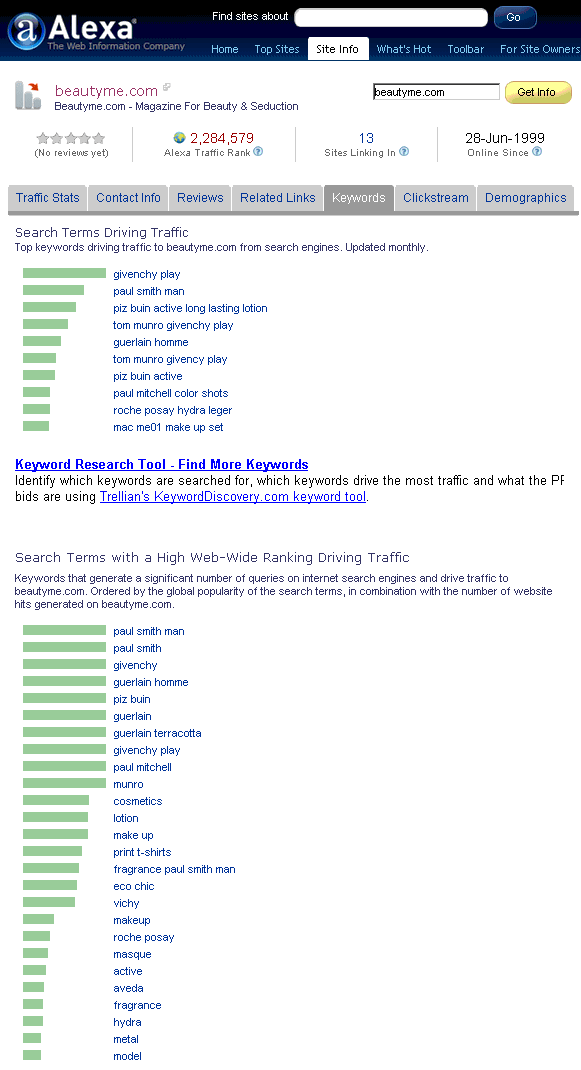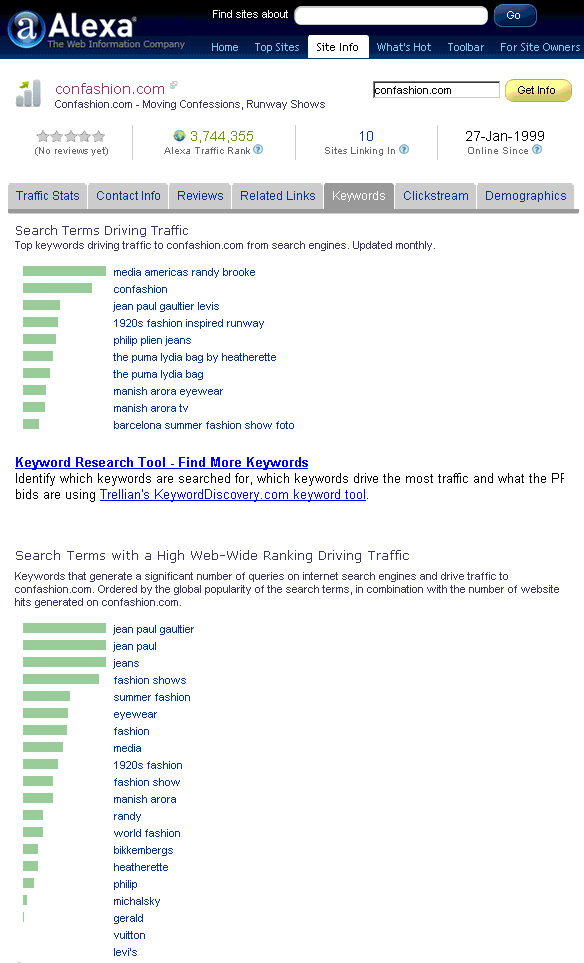 FASHIONOFFICE INSIGHT:
Oct 2009
Sept 2009
Aug 2009
July 2009
June 2009
May 2009
Apr 2009
Mar 2009
Feb 2009
Jan 2009
Dec 2008
Nov 2008
Oct 2008
Sept 2008
Aug 2008