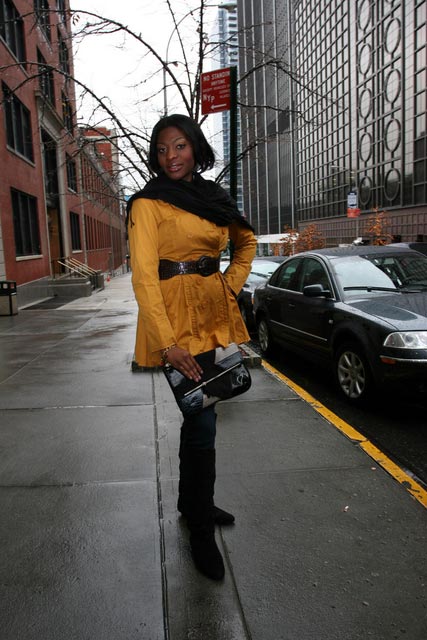 Guide to the
Most Stylish Cities
by Catherine Yan,
fashion editor of www.coolhunt.net
| | |
| --- | --- |
| City: | New York, US |
| Trend: | Belted Coats |
| Season: | Winter 2008/9 |

A common dilemma most people face in the wintry seasons is dressing warmly without looking bulky and drab.

But with minimal additions and proper styling, staying chic in the chilly climates is not so much of a challenge after all.

Take a cue from the smart and on-the-go women of New York City. They add a simple belt to their hefty coats, which is an effortless option to keep their feminine figures in tact.

Depending on the cut and style of the coat, cinch the waist of a light short coat with a thin belt and a heavier trench coat with a thick leather belt before braving subzero temperatures.
This simple accessorizing tip will drastically reduce the volume of winterwear and make dressing for the weather a little less dreadful.


Catherine Yan is currently living in Los Angeles, but is inspired by trends from all around the world. She is the Fashion Editor for Cool Hunt, which was founded 2000 and features trends from more than ten different cities world wide for international and local on- and offline magazines.


more trends>>>