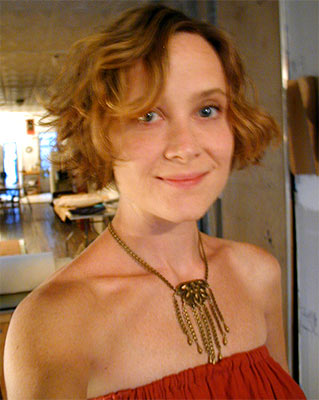 AMBRIEL FLOYD 2004
Originally from South Carolina, designer Ambriel Floyd has lived in New York for the last 10 years. She originally moved to New York to pursue a career in costume design.
After working as a stylist and studying print-making on the side, she decided to pursue her own design visions in the context of fashion.
She started her line in 2001 by creating one-of-a-kind pieces for Seven New York. The business has since grown to include two complete accessories collections a year, a line of hand-printed and hand-dyed t-shirts, and a limited production of ready-to-wear pieces.
She was a finalist in the GenArt Styles 2003 Design Competition for her ready-to-wear designs. Her accessories and t-shirt collections have been sold in prestigious stores around the world, including Barney´s New York, Shine Hong Kong, United Arrows Japan, and Changes Japan.