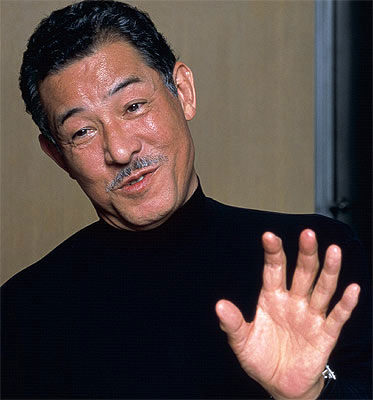 ISSEY MIYAKE
Issey Miyake was born in Hiroshima, Japan, in 1938. In 1964, having graduated from the Tama Art University Tokyo with a degree in graphic arts, he went to Paris, where until 1966, he attended the Ecole de la Chambre Syndicale de la Couture Parisienne.
From 1966 to 1969, Miyake worked in various fashion houses, learning the art of haute couture in Paris, and later the methods of ready-to-wear in New York. At the same time he observed firsthand the energy of the hippie movement, as well as the social unrest and protest of the period. Early on, while watching the student riots in Paris, he decided to make clothing for "people in the streets," or garments that could be universal.
In 1970, Miyake returned to Tokyo, where he established the Miyake Design Studio. Since 1973, when he first showed the ISSEY MIYAKE collection in Paris, Miyake has been regarded as an international clothing designer and one who has consistently broken the boundaries surrounding his craft, medium, and convention. His designs wed the expected with the unexpected, traditions rooted in handcrafts with the newest technological inventions.
In 1993 PLEATS PLEASE ISSEY MIYAKE was born from a search for a new form of clothing that would not only be accessible to a wide market, but that would also suit the needs of a modern lifestyle. In the late '90s, Miyake took the idea of universal clothing to yet another new plane, creating a technology-driven line with unlimited potential called A-POC (A Piece of Cloth). With A-POC, a piece of thread is fed into a machine and, in a single computer-aided process, the fabric, texture, and form of a finished garment are created without cutting or sewing.