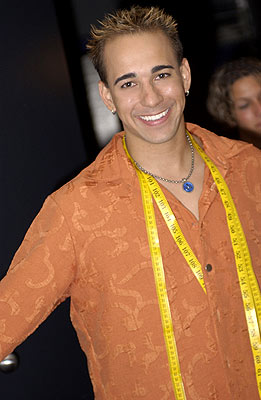 BIAN VARIANI 2004
Bian quoted "a great couturier's spirit has wings to fly, dreams above the skies, is hearted with love, surrounded by poetry, and visions of fantasy. Fashion is art - a true harmony".

His style is expressed first and foremost through color, introduced to Haute Couture in Paris in 1990 and diversified through fashion studies in Milan and London. He is a current member of the Fashion Design Council of Canada. Bian was born a Libra on October 23rd in Winnipeg, Manitoba. He believes in 'living life as if each day were the last' while 'challenging all boundaries and accepting no barriers'. When Bian was young and queried on his future aspirations, his reply remained the same: "I always wanted to be a Fashion Designer, if I had a second choice I'd say a Super Hero".
Bian takes the standard catwalk to a creative new edge with the use of glamorous models, high energy dancing and other 'dare to be different' concepts. Clientele center in the heart of entertainment venues (Grammy's, MTV, Oscars, Academy Awards, etc.), designing Urban to Elegant Fashions for the Film / Music industries and a myriad of other affairs.
As an aficionado of opera, music, theatre, art and poetry, Bian unifies fantasy and reality - effectively creating a dreamlike state of being for the audience. "We are all entertainers looking through a wardrobe of personalities, bringing out the hero in you".