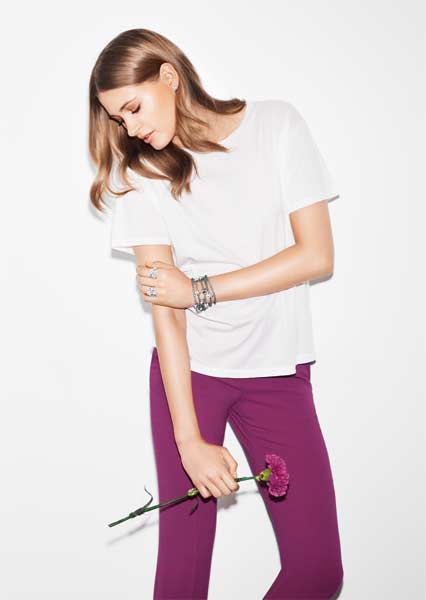 Vienna Insight
by Karin Sawetz, publisher Fashionoffice (29 January 2014)

Spring is awakening
...in Viennese hotel rooms when jewellery collections for Valentine's Day, Mother's Day, etc are on view such as I experienced yesterday at the press date of Pandora at the SÚparée Spa-Suite on the 1st floor above Hollmann's Beletage.
Here in Vienna, the 1st floor is not on the same level like the '1st floor' in other countries. When you have reached the first floor in an old Viennese building you overcame three to four floors in other countries. I don't mean this metaphorically! Frank Sinatra didn't sing about Vienna! Measuring floors after New York methods I would have been on the fourth floor yesterday - but here in Vienna they are only counting one. Even Pandora's press lady from Hamburg (Germany) was surprised about the floor system - groundfloor, mezzanine, beletage and then 1st floor!
The 1st floor Séparée Spa-Suite (séparée means in Austria a space with privacy guaranteed) was decorated with pink flowers, candles and hearts. Some of the journalists were fascinated because of the romantic chill-out scenery with champagne and pastries. For this Vienna Insight, I don't use any photos that I took yesterday. Instead, I show pictures of my favorite Pandora Spring 2014 items from the press material I received for publication.

fig.: Earrings, rings, charms on a braided leather bracelet from the 'Daisy'-series by Pandora, Spring 2014.