Fashion 2015 for urban traveling
and outdoor (mountain) sports
...seen in mid-August 2014 at the preview of the Spring/Summer 2015 collections by Peak Performance for urban biking and walking, and nature activities like trekking, running, or high-mountain sports. Even the city wear consists of packable, water- and windproof items which are made of washable, fast drying materials. "When creating a new collection at Peak Performance, we start by looking into the future," states the label at the beginning of the press release where urban sportswear is presented with focus on city traveling by feet and on bike. Sofia Gromark Norinder (Head of Design Urban Sportswear).says: "You run and you travel, you bike to the next event and stay out, maybe a bit too late, rise early and do it all over again. It's a full on life that we love to live and it requires more than a regular jacket."
Two highlights of the SS2015 collections are on view on this page: left, the 'Frank' jacket in clean cut from the Urban Collection; the practical jacket can be easily washed and doesn't need an iron. Right: the Vapor jacket and shorts for treks, trail running or mountain biking are made from stretchy high-tech fabric. (The Vapor pieces are from the Versatile Outdoor line, Active Collection.)

Photos: Peak Performance SS2015. Photographer: Anders Kylberg, Hair & Make: Henric Haue, Stylist: Marcus Söder.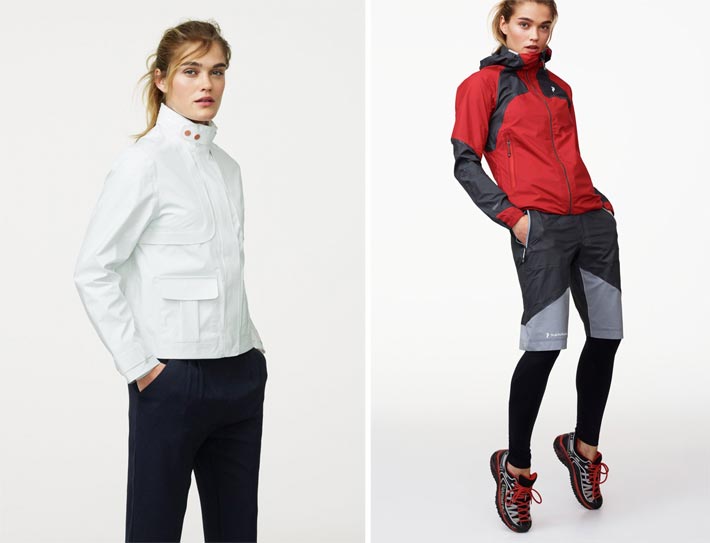 more collections>