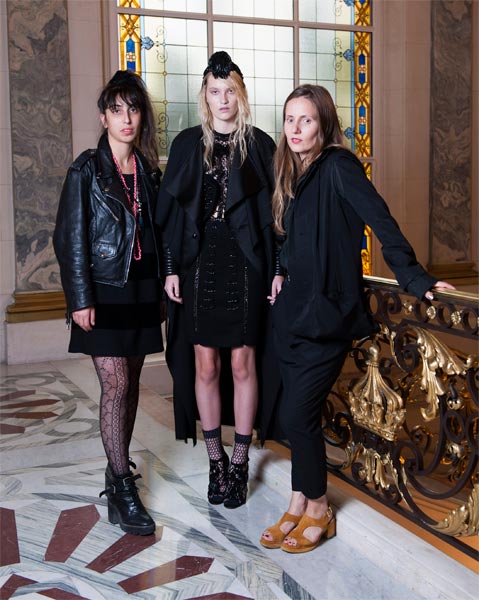 Representatives of Europe at International Woolmark Prize: Augustin Teboul and Asger Juel Larsen
The 'Woolmark' sign stands in fashion since 50 years for quality. Before the iconic logo was developed, the International Woolmark Prize existed already since 1953 (winners 1954 Karl Lagerfeld and Yves Saint Laurent). The IWP has been one of the initiatives of wool producers since they began to collaborate in the 1930ies.
On 8 July 2014 at Shangri-La Hotel in Paris, a prominent jury with members such as Tim Blanks (Style.com) and Véronique Nichanian (Hermès) selected the representatives of Europe for the final rounds (womenswear in Beijing next year in March; menswear during London Collections: Men in January 2015) where the winners of the International Woolmark Prize 2014/15 will be selected. The winners of the Woolmark Prize Europe 2014/15 are the French/German designers Augustin Teboul (womenswear - image above) and Danish designer Asger Juel Larsen (menswear - picture below). For the final rounds, they will create capsule collections in Merino wool.
"They [Augustin Teboul] give the wool an unexpected evening touch," commented Emmanuelle Alt (Vogue Paris Editor in chief), and Véronique Nichanian (Director of the masculine world of Hermès) explained: "Asger's presentation was very structured and well articulated, his research on fabrics and textures was elaborate and accomplished. The decision was made as one voice." (Cited from woolmark.com).

On Facebook, Woolmark has already started to publish (fast checked on 9 July) photos and information about the winners from the regions (Europe, India & Middle East, Asia, Australia, USA).