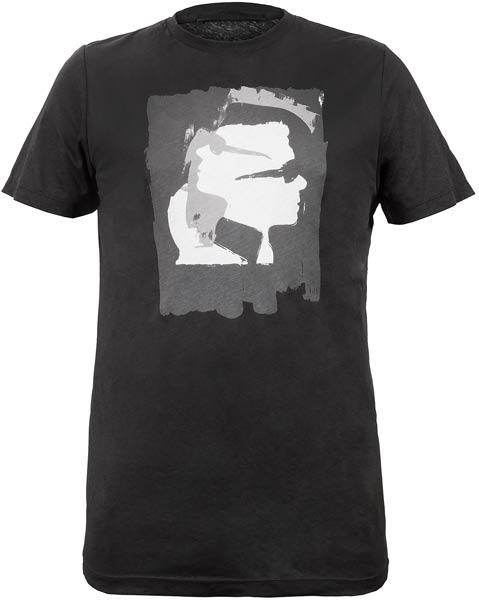 'Karl' by Karl Lagerfeld, an exclusive t-shirt and 'The Karl Daily' at Wormland
On 18 September 2014, men's fashion store chain Wormland (headquartered in Hannover, founded 1935) sent the information that Karl Lagerfeld's more affordable line 'Karl' will come into Wormland shops on 20 September.

fig.: On occasion of the collaboration, the t-shirt with abstracted print of the portrait of Karl Lagerfeld will be exclusively available at the stores. Wormland's note: the men's shirt looks also good when worn by women.
The 'Karl' collection of biker wear inspired leather jackets and coated jeans with 'Karloflage' print or street fashion highlights like red jeans with sporty hoodie will be accompanied by other Karl Lagerfeld products like perfume or the first issue of the bilingual (English, German) newspaper 'The Karl Daily' which is according to WWD distributed via selected stores, hotels and hot spots in some cities. Karl Lagerfeld's new printed medium will have digital media extensions; release is the 20th September - the same day the 'Karl' men's wear pieces will premiere at Wormland.
Fashionoffice received a correction on 21 September 2014: The collection available at Wormland is correct "KARL LAGERFELD" (not just "KARL").


more collections>