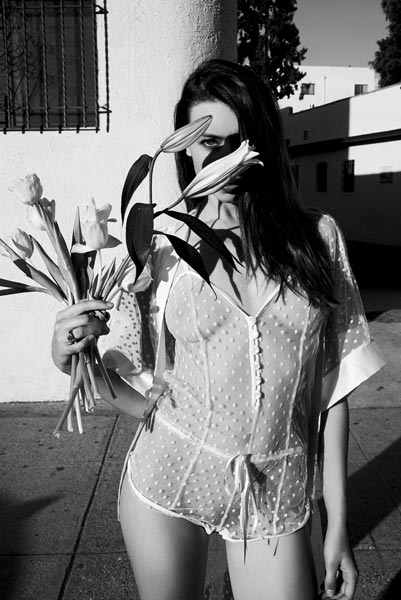 Lingerie trend, 6 January 2015
Lingerie trend 2015: bras without thick push-up pads
Who really loves them, the bras with the ridiculous thick pads which force parts of the body the whole day through into a position that fights against its natural form with the consequence that women's breasts look all the same?
In 2015, the madness of incredibly hard bras ends probably even on the mass-market! Because lingerie made of soft and comfortable materials is for trendsetters since many years the only choice.
Berlin-based designer Claudia Kleinert is one of these trendsetters who prefer the natural, free form of the female body in sexy, glamorous lingerie. In 2001, Claudia Kleinert founded the label 'blush Lingerie' and developed patterns which enhance the natural breast shape "...without laying them in a rigid, armored cushion," such as the designer says (transl. from German).
fig.: For Spring/Summer 2015, blush Lingerie was inspired by the iconic 1960s Italian movie actress Sophia Loren and her natural sexiness. The pastel colors of the pieces are inspired by Italian gelaterias (ice-cream salons) and carry names like 'Sorbet'.
Blush Lingerie (Facebook page) is available in several stores in European countries and online.