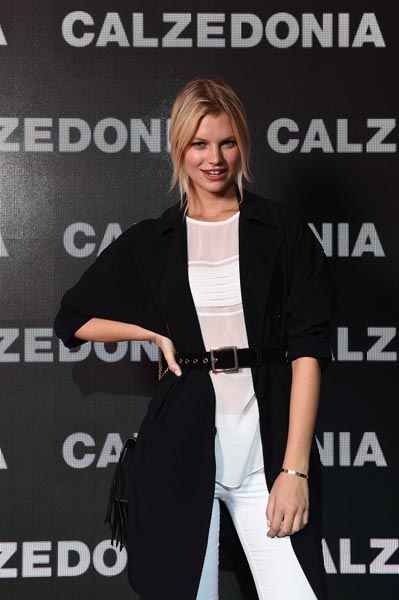 22 April 2015
Calzedonia presents model Nadine Leopold as one of the international web ambassadors
Currently, Nadine Leopold is one of Austria's most popular models. She was born in 1994 in Carinthia (orig. 'Kärnten') in the south of Austria; the people of the region are also known for their sunny, carefree mind. In 2010, the 16 years old was scouted by an agent of Tempo Models on the street; bookings for H&M, Garnier, Victoria's Secret etc followed. Her international jobs brought her to New York where she is based now. Recently, Nadine Leopold appeared alongside to fashion campaigns and editorials also in the gossip columns of daily newspapers on the side of Harry Styles.
Calzedonia asked Nadine Leopold as the new web ambassador/Austria of the label's #CLZ beach wear collection some questions; one of them concerned the do's and dont's in Social Media.
Question: 3 do's and dont's for your presence on Social Networks.
Answer: My do's, sharing work, friends and inspirational quotes. My dont's are too private photos, nude pictures, and I think you shouldn't share to much about your feelings.
The following international web ambassadors attended last week's #CLZ beach wear fashion show in Verona, Italy (the links lead mainly to Facebook postings of photos from the show): Melissa Satta (IT), Stefanie Giesinger (DE), Ursula Corbero (ES), Ana Sofia Martins (PT), Osi Ugonoh and Natalia Klimas (PL), Burcu Esmersoy (TR), Ester Satorova (CZ), Vera Brezhneva and Ravshana Kurkova (RU), Eszter Iszak (HU), Nadine Leopold (AT).
Photo: (C) Calzedonia.


more collections>