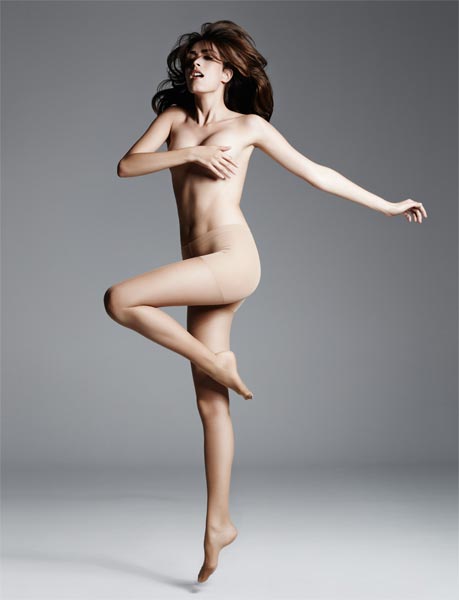 24 May 2015
Sneakers and tights?
On cold and rainy May-Days like here in Vienna, tights in combination with sneakers are a nice choice for appearing in a seasonable spring look styled with a dress, skirt or culottes - without freezing.
But tights are not equal tights - especially when worn with sneakers. The more invisible the better. The 'Invisible Tights' by Item m6 won recently the Red Dot Design Award 2015 (category Product Design) for appearing like made of very thin 15 denier material while a high-tech forming thread (used for medical textiles) provides compression which stimulates blood circulation and forms the body. The technology is similar to the medical support stockings that are often worn during longer flights or can be compared to functional sportswear which boosts by compression the body performance. The tights in the tones powder, savanna, sun, bronze are designed to form the belly, upper legs and push-up the butt.
fig.: Red Dot Design Award 2015 winner 'Invisible Tights' by Item m6; photographed by (C) Kristian Schuller.


more collections>