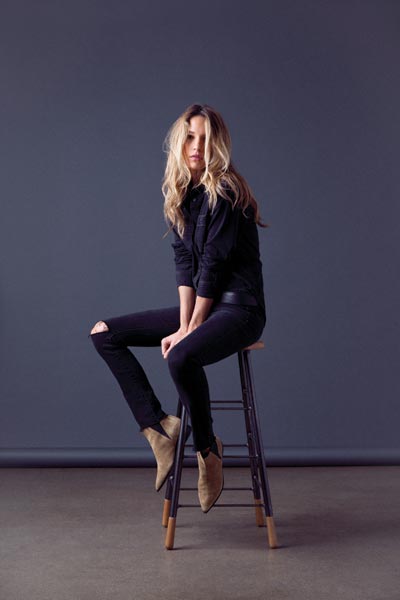 14 July 2015
3 exemplary jeans stylings in Fall/Winter 2015: 60ies beatnik, classical cosmopolitan, 70ies rive-gauche
Fashionoffice looked through the new Fall/Winter 2015 collection by Levi's; especially the women's jeans with cuts which reach from skinny, over super skinny (picture below left), slim, straight, to bootcut (image below right).
Levi's re-interpreted the first ever women's jeans '700' which dates back over 80 years. In Fall/Winter 2015, the Levi's 700 reappears in the series 'Lot 700' with several types (710, 711, 712, 715, 721...) which vary in the narrowness of the cut, the width of the trouser leg or the height of the waist. By checking the stylebook, it looks as if there can be worn almost every variation and mix next season.
Fashionoffice's styling highlights from the Levi's Fall/Winter 2015 lookbook are the beatnik 60ies combination of the dark denim classical Western shirt with the 711 Skinny jeans with a high amount of stretch (image above right). The 710 Super Skinny (picture below left) seems to cover the legs like tights and is styled in a classical cosmopolitan way with aubergine colored knit pullover, light colored denim 'Trucker' jacket and sailor inspired double breasted woolen peacoat in dark blue. The image right shows the Levi's 715 Bootcut jeans with maritime striped long-sleeve shirt in a chic-comfortable look with a touch of 'rive-gauche' style of the open-minded Parisian students of Quartier Latin of the 70ies.